Truck Accident Near Bradenton Triggers Chain Reaction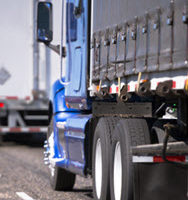 Truck accidents are one of the most dangerous types of crashes. Due to the large size and massive bulk of most tractor-trailers, semi-trucks, and other big rigs, accidents they are involved in often impact others on the road, resulting in serious and potentially life-threatening injuries. A truck accident can easily trigger a chain reaction, affecting multiple motorists in the surrounding area and even in opposing lanes. This was the case in a recent truck accident near Bradenton, which impacted seven other vehicles in addition to the two truck drivers involved.
Fatal Multi-Vehicle Accident In Manatee County
According to a June 24, 2020 Bradenton Herald news report, a major truck accident caused a chain reaction in Manatee County. It resulted in at least one fatality and left numerous other drivers involved with serious injuries. The accident happened on Interstate I-75, on the overpass at the interchange of University Parkway near the Manatee-Sarasota County line.
Initial reports by Florida Highway Patrol indicate that two tractor-trailers were traveling in the southbound lanes when a collision occurred. Police are still investigating the circumstances and the exact causes, but report the truck accident impacted at least seven other motorists. Victims were rushed to local hospitals and the interstate remained closed for more than five hours afterward. The incident is one of several major truck accidents to occur in the area since the beginning of the year.
Factors That Contribute To Multi-Vehicle Accidents
Tractor-trailers, 18-wheelers, and other types of trucks can weigh up to 80,000 pounds and often measure as much as 13 feet high. They are difficult to navigate for even experienced truck drivers and one simple mistake can result in a potentially life-threatening crash. Common factors include speeding or driving too fast for conditions, driving while distracted or under the influence, mechanical failures due to poor truck maintenance, and rollovers caused by shifting or uneven loads.
According to the Federal Motor Carrier Safety Administration (FMCSA), the massive size of most trucks serve to protect the driver when a crash or collision does occur. Unfortunately, it is other motorists involved that often suffer the most severe harm. In some cases, a chain reaction can occur, impacting multiple vehicles. Contributing factors in these types of accidents often include:
Narrow roads and highways;
Adverse weather;
Heavy traffic conditions;
Dangerous driving behaviors on the part of others involved.
If you find yourself sharing the road with truck drivers in Bradenton or in the surrounding area, it is important to take some precautions to prevent being involved in a multi-vehicle truck accident. Always give truckers plenty of room and avoid tailgating. Signal well in advance when passing and avoid getting caught in truck 'no zones', which are blind spots that extend for several lanes behind, alongside of, and in front of the truck.
Let Us Help You Today
Bradenton truck accident attorney Steven G. Lavely provides the aggressive legal representation you need when a truck accident happens. For help in getting the compensation you are entitled to in a claim, contact our office today and request a consultation.
Resource:
bradenton.com/news/local/traffic/article243767982.html
https://www.lavelylaw.com/unlicensed-drivers-wreak-havoc-in-florida-how-to-protect-yourself/