Unlicensed Drivers Wreak Havoc in Florida: How to Protect Yourself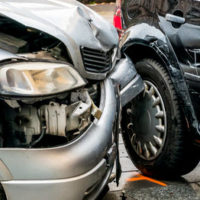 A valid driver's license is required to operate a motor vehicle and helps to ensure compliance with traffic rules and regulations. It is also an important form of identification and aids in holding drivers accountable when car accidents and injuries happen. Unfortunately, there are a high number of unlicensed drivers in Florida and they can wreak havoc on the roads. When crashes and collisions involving these motorists happen, it is important to be aware of how to protect yourself and your rights in filing a claim.
Unlicensed Driver Blamed For Fatal Crash
A Bradenton man has been charged for his role in a fatal crash that claimed the life of another motorist. According to a February 10, 2020 news report by the Bradenton Herald, the man was under the influence of alcohol when he crashed into the back of the vehicle in front of him, causing it to roll over and resulting in the death of the female driver inside. The at-fault driver fled the scene but was apprehended at a routine traffic stop later. He was pulled over for a missing rear-view mirror and handed the officer his license. After running it through several databases, the officer determined it was fake. Witnesses and surveillance tapes later identified the man as being responsible for the fatal crash.
Unfortunately, incidents such as the above are not uncommon. Reports from the National Highway Traffic Safety Administration (NHTSA) indicate that unlicensed drivers account for nearly 20 percent of all fatal car accidents. As Florida has one of the highest rates for unlicensed drivers in the country, residents in our area are at an increased risk. Common factors which cause motorists to drive without a license include:
Suspensions due to DUIs or other traffic citations;
Suspensions due to failure to pay child support;
Uncertain immigration status;
Failure to maintain a license due to criminal behavior.
Protecting Yourself In Car Accidents Involving Uninsured Drivers
Uninsured drivers are more likely to be involved in car accidents than other motorists and are also more likely to leave the scene when they do occur. To protect yourself, in the aftermath of any type of crash make note of important details, particularly the license plate number of the vehicle and a description of the driver. Witnesses and nearby surveillance cameras can also help in identifying the suspect.
Making unlicensed drivers pay can be an additional problem. The Insurance Information Institutes (III) reports that Florida has one of the highest rates of uninsured drivers in the country, which is partly due to unlicensed drivers. A personal injury claim lets you hold them accountable. Once a judgment is issued, wage garnishment, seizure of benefits, and property liens can help ensure it is paid. 
Contact Us Today for Help
At the Law Office of Steven G. Lavely, we aggressively pursue unlicensed drivers and make them pay for the damages you suffer. To discuss your case, call or contact our Bradenton car accident attorney online to schedule a consultation today.
Resource:
https://www.bradenton.com/news/local/crime/article240151768.html
https://www.lavelylaw.com/injured-as-a-result-of-another-driver-protect-your-rights-in-filing-a-claim/