Injured as a Result of Another Driver? Protect Your Rights In Filing a Claim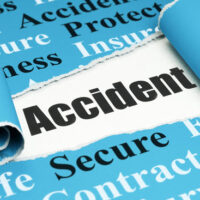 Car accidents happen to even the safest and most experienced drivers. You can be traveling down the road one minute and in a serious crash or collision the next, often due to the reckless actions of others on the road. Unfortunately, the injuries you suffer have the potential to be severe. In these types of cases, the at-fault party can be held legally liable for the medical expenses, lost wages, and other costs you incur. The following tips are designed to protect your rights and help you get the compensation you are entitled to in a claim.
When Reckless Driving Is Responsible For Car Accidents In Bradenton
According to statistics from the Florida Department of Highway Safety and Motor Vehicles (FLHSMV), as many as 6,000 car accidents happen in Bradenton and throughout Manatee County each year. In the majority of these cases, reckless driving behaviors are ultimately to blame. Among the most common include:
Speeding and driving too fast for conditions, which increases both the risk of car accidents and the severity of injuries suffered;
Running red lights or disregarding stop signs, which is particularly dangerous in busy intersections;
Tailgating and other aggressive driving behaviors, which increase the risk for rear-end collisions;
Distracted driving, which continues to be a problem despite laws banning texting behind the wheel;
Impaired driving, which includes drivers under the influence of alcohol, drugs, or medications.
When an accident happens due to the fault of another driver on the road, you have the right to file a claim against their insurer. Unfortunately, these companies are notorious for either denying or downplaying claims. As you only have one chance to get the compensation you need to recover in a claim, it is important to be aware of your rights in this situation. This includes having an experienced Bradenton car accident attorney negotiate on your behalf. In the event a settlement cannot be reached or the driver was uninsured, you have the right to file a lawsuit against the driver responsible for your injuries.
Protect Yourself In the Aftermath of A Car Accident
To protect yourself and your rights in the aftermath of a car accident, it is important to follow a few simple steps. This includes notifying law enforcement immediately and exchanging personal and vehicle information with other drivers involved. Under the Florida Statutes, not doing so could result in criminal charges, in addition to impacting your rights in a claim. Other important steps include:
Get contact information from eyewitnesses at the scene;
Tap photos of the location, your vehicle, and your injuries;
Get medical care as soon as possible, regardless of your symptoms;
Follow all your doctor's instructions regarding follow up care.
Reach Out to Us Today for Help
At the Law Office of Steven G. Lavely, we are dedicated to getting you the maximum amount you are entitled to for your car accident injuries. To ensure your rights are protected, contact our Bradenton car accident attorney and request a consultation today.
Resource:
flhsmv.gov/pdf/crashreports/crash_facts_2017.pdf
https://www.lavelylaw.com/reckless-behaviors-of-other-motorists-leading-cause-of-motorcycle-accident/