Winter Tourism and Traffic: How Out of Towners Increase Bradenton Car Accident Risks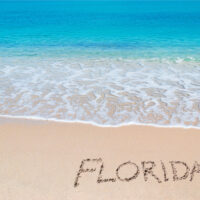 Tourism brings a flood of families to our area during the summer months, but winter in Bradenton is popular too. People travel to the area on vacation, to visit with loved ones over the holidays, or to beat the frigid temperatures up north for the season. While out of towners add to the local economy, they also increase traffic on already crowded streets. This can make car accidents and injuries more likely to happen. The following highlights some of the risks, as well as ways you can protect yourself.
Tourist Traffic Dangers
The Sunshine State is blessed with beautiful weather and a variety of attractions, luring an astonishing number of visitors each year. According to Visit Florida, more than 120 million people travel to the state on an annual basis, with Bradenton among the top attractions.
Beginning with Thanksgiving and going throughout the New Year, the winter months bring out of state sightseers and snowbirds on extended vacations. Unfortunately, these can end up increasing car accident risks. Dangers include:
Speeding and driving too fast for conditions, due to unfamiliarity with roads, local speed limits, and changing traffic conditions;
Distracted driving accidents, as visitors take in the local sights and struggle to identify landmarks;
General traffic violations, such as running stop signs and failure to yield, due to general lack of knowledge about the area;
Increased head on collision risks, as tourists often make mistakes at highway ramps, on one way roads, and at parking lot entrances and exits.
DUI rates tend to increase as well over the winter months, as visitors may be tempted to overindulge or drink more than usual while on holiday vacations.
Protecting Yourself on the Road
To deal with the increased hazards posed by visitors over the winter season, it is important to follow some basic defensive driving tips. Nationwide recommends the following:
Keep your cool in traffic: Avoid tailgating and other aggressive driving behaviors, which give you less time to respond to unexpected situations.
Allow plenty of space: Give drivers plenty of room on the road, particularly if you see them making erratic movements which could indicate that they are either lost or under the influence.
Stay focused on the road: Avoid distracted driving behaviors yourself. Keep your eyes on the road, your hands on the wheel, and your mind focused on driving at all times.
Choose alternate routes: In peak traffic hours, consider using alternate routes to reach your destination.
Slow down: Particularly during the holiday season, expect increases in traffic and tourists. Allow yourself extra time to reach your destination.
If a car accident does occur, notify law enforcement immediately, regardless of the severity. Get the name of the driver, there contact information and they are from, and make a note of whether they are driving a rental vehicle. 
Let Us Help You Today
At the Law Office of Steven G. Lavely, we hold drivers accountable when crashes or collisions leave you with potentially serious injuries. To request a consultation, contact our Bradenton car accident attorney today.
Resource:
nationwide.com/driving-safety-tips.jsp
https://www.lavelylaw.com/drive-sober-or-get-pulled-over/