Drive Sober or Get Pulled Over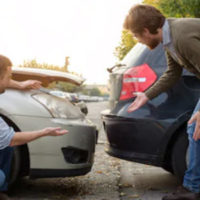 For Bradenton residents, warm weather will linger clear through the fall and early winter months. However, Labor Day is still considered the official end of summer, meaning an onslaught of tourists and traffic activity. National safety agencies are taking advantage of this end of season rush to call attention to one of the biggest dangers on the road: drunk driving. Driving under the influence is one of the leading causes of car accidents, which often result in serious and potentially life threatening injuries. Over Labor Day 2019, officials want you to be aware of the motto "drive sober or get pulled over".
Holding Drunk Drivers Accountable
Over the years, there have been numerous public safety campaigns to raise awareness of the dangers of drunk driving. Despite these efforts, a surprisingly large number of drivers continue to disregard their own safety and that of others by getting behind after they have been drinking.
According to the National Highway Traffic Safety Administration (NHTSA), drunk driving accidents claim the lives of more than 10,000 people each year. Over Labor Day of 2019, they will be partnering with other traffic safety groups and local highway police departments not only to emphasize the dangers, but also the legal consequences that could result.
The NHTSA's Drive Sober or Get Pulled Over Campaign is using a mix of radio, television, and social media marketing to send a clear message to those who may consider driving and driving over the Labor Day weekend. In an effort to improve traffic safety during what is one of the deadliest times of the year, law enforcement officials will be focusing on frequently traveled roads with the goal of apprehending drunk drivers before accidents happen. In Florida, a DUI conviction could result in heavy fines, a jail sentence, and a lengthy driver's license suspension. It can also leave you legally liable in the event accidents or injuries do occur.
Protecting Yourself Against Drunk Drivers
According to crash reports from the Florida Department of Highway Safety and Motor Vehicles (FLHSMV), drunk driving kills more than 700 people throughout the state each year while leaving thousands of other drivers and passengers suffering serious injuries. To protect yourself against these types of accidents, follow these tips:
Avoid driving under the influence of any ount of alcohol or any intoxicating substance, including illegal drugs and prescription or over the counter medications.
Never get into a car with someone who appears under the influence.
Be aware of signs that another driver is impaired, such as weaving in and out of their lane, driving with lights off, or heading the wrong way down a one way street.
If you suspect another driver is intoxicated, get vehicle information, pull over at a safe location, and notify law enforcement.
Reach Out to Us Today for Help
If you or someone you love is injured in a drunk driving accident, the Law Office of Steven G. Lavely can help you hold the at fault driver accountable. Call or contact our Bradenton car accident attorney and schedule a consultation today.
Resources: e
https://flhsmv.gov/pdf/crashreports/crash_facts_2017.pdf
https://www.nhtsa.gov/press-releases/impaired-driving-labor-day-enforcement