What Happens When A Motor Vehicle Accident In Bradenton Proves Fatal?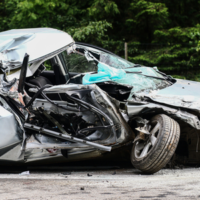 Motor vehicle accidents in Bradenton can cause serious injuries for automobile drivers and their passengers, as well as for motorcyclists, pedestrians, and bicyclists involved. Unfortunately, these can end up proving fatal. When a fatal accident claims the life of someone you love, it is important to be aware of your rights in filing a wrongful death claim.
Woman Arrested After Fatal Motorcycle Accident In Bradenton
According to a March 26, 2021 My SunCoast news report, a car accident in Bradenton recently claimed the life of a 30-year-old motorcyclist involved. The crash happened during the evening hours on the 4000 block of Ninth Street East.
The motorcyclist was headed north on the road when a 21-year old female driver turned in front of him while attempting to pull into the driveway of a private residence. The motorcyclist was pronounced dead at the scene. The at-fault driver was arrested and faces charges of driving with a license that is canceled, suspended, or revoked and careless or negligent operation of a motor vehicle causing the death of or serious bodily injury. This is a third-degree felony in Florida and can result in fines of up to $5,000 and up to a five year jail sentence. In addition to criminal penalties the woman faces for causing the accident, she can also be held liable for damages suffered by the victim and his family in a wrongful death claim.
Your Rights In Filing A Wrongful Death Claim
A wrongful death is one that occurs due to the negligent actions of others. In some cases, such as the above, the at-fault party faces criminal liability as a result of their actions. In others, police and prosecutors may determine that their actions do not warrant filing criminal charges against them. In either situation, surviving family members of the victim have the right under the Florida Statutes to hold them personally accountable in a wrongful death claim.
A wrongful death lawsuit can provide a sense of justice for the victim while ensuring their loved ones are provided for financially. Common types of compensation available in a wrongful death claim includes:
Economic damages, which cover funeral costs, outstanding medical bills, and lost income the victim would have otherwise earned;
Non-economic damages, which compensate the family for pain, suffering, and loss of companionship;
Punitive damages, which is an additional amount we can seek if the at-fault party acted in a grossly negligent manner.
Let Us Help You Today
While nothing can bring back your loved one or ease the grief you are experiencing, the Law Office of Steven G. Lavely can help you get a sense of justice while making sure you are provided for in a way your loved one would have wanted. As one of only a small percent of trial attorneys in Florida, you can count on us to provide the caring, professional legal representation you need in filing a wrongful death lawsuit.  Call or contact our Bradenton car accident attorney online today.
Resource:
https://www.mysuncoast.com/2021/03/26/florida-highway-patrol-investigating-fatal-car-accident-bradenton/
https://www.lavelylaw.com/protect-yourself-against-teen-drug-and-alcohol-related-car-accidents-in-bradenton/