Protect Yourself Against Teen Drug and Alcohol-Related Car Accidents In Bradenton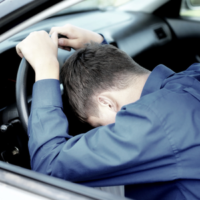 National Drug and Alcohol Facts Week is held at the end of March each year and aims to raise awareness of the dangers using any type of mind-altering substance poses to teens. Unfortunately, teen drug and alcohol use is common in our area and a leading cause of car accidents in Bradenton. Find out more about the problem and how you can protect yourself against these types of crashes.
The Facts About Drug and Alcohol-Related Teen Car Accidents
During National Drug and Alcohol Facts Week, local, state, and federal officials hope to raise awareness among teens and their parents regarding the dangers posed by substance use and abuse. It is an unfortunately common problem among teens in Florida and across the United States.
The Centers for Disease Control and Prevention (CDC) reports that by the time they reach 12th grade, more than two-thirds of teenagers will have tried alcohol or drugs. As many as25 percent admit to using them regularly and run the risk of becoming addicted. In addition to impacting their physical health, drug and alcohol use impairs thinking and negatively influences actions. In addition to causing serious driving impairments, dangerous behaviors they are more likely to engage in as a result include:
Aggressive driving, such as tailgating, failure to yield, and improper passing;
Distracted driving, such as talking on cellphone, texting, posting to social media, and taking pictures or videos;
Running red lights and stop signs;
Speeding and going too fast for conditions.
Protecting Yourself Against Injuries Caused By Teens Driving Under The Influence
Drinking or using drugs and getting behind the wheel is dangerous at any age but it is particularly harmful for teens. According to the Teen Safe Driving Coalition, close to half of all fatal teen car accidents involve drugs or alcohol.  In addition to impacting them, these types of crashes can also leave their passengers and other motorists involved suffering serious and potentially life-threatening personal injuries. Ways to protect yourself include:
As the parent of a teen: Emphasize the dangers posed by being under the influence and restrict driving privileges if you suspect they are using.
As a teen: Refuse to drive under the influence or get into the vehicle of anyone you suspect is using or impaired.
As an adult driver: Give teen drivers plenty of space and be particularly cautious at night and on weekends or holidays, which is when teen drug or alcohol-related car accidents are most likely to happen.
If you are involved in a car accident, report it to police, get names and contact information for drivers involved and seek medical care for your injuries immediately.
Let us Help You Today
Teen drug and alcohol related car accidents can leave drivers, passengers, and other motorists with serious personal injuries. At the Law Office of Steven G. Lavely, we help you get the compensation you need to recover. Contact our Bradenton car accident attorney to request a consultation today.
Resource:
flteensafedriver.org/35-drunk-driving-statistics-and-fatal-facts/
https://www.lavelylaw.com/aggressive-driving-increases-bradenton-car-accident-risks-is-it-a-problem-for-you/