Ways To Protect Yourself In The Event Of A Hit and Run Accident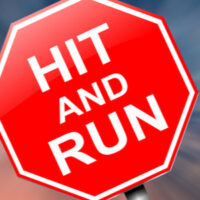 Many of the businesses in Bradenton remain closed as a result of the coronavirus pandemic. However, grocery stores are still open as are restaurants offering take-out service. People are still going out for supplies, attending important medical visits, and traveling to and from essential jobs. While streets have less traffic than usual, car accidents can still happen. Unfortunately, the current conditions and fears of contracting the virus can make at-fault drivers more likely to leave the scene. In this type of situation, it is important to be aware of the ways you can protect yourself and your rights in a car accident claim.
Factors That Increase Your Hit and Run Accident Risks
By now, all of us have heard the grim news reports regarding the serious nature of the coronavirus pandemic. Older people and those with compromised immune systems face higher risks, but people of any age can suffer serious symptoms that require hospital care.
While social distancing guidelines and stay home orders remain in effect, people are having to leave their homes for various reasons. The stress surrounding the pandemic can make car accidents more likely to happen. The Florida Department of Highway Safety and Motor Vehicles (FLHSMV) reports that in general, roughly 25 percent of crashes and collisions that occur throughout the state each year are hit and run crashes. These are likely to be even more common in our current situation as a result of the following factors:
Drivers may fear coming into contact with those infected by the coronavirus if they stop;
General panic over the pandemic, causing drivers to make poor choices when accidents happen;
With fewer cars on the road and law enforcement officials stressed, the at-fault driver may think they are more likely to get away with leaving the scene;
For those with outstanding warrants or engaged in other illegal behavior, fears of being locked up in unsanitary conditions can make them less likely to stop.
What You Can Do If You Are Involved In A Hit and Run 
Under the Florida Statutes, drivers are required to stop at the scene of car accidents resulting in personal injuries or property damages.  When they fail to do so, they can face criminal charges, They can also still be held accountable for the damages you suffer. In the event you are involved in a crash and the at-fault driver flees, the following steps can help to protect your rights in filing a car accident claim:
Report it to law enforcement immediately;
Make note of anything you remember about the driver;
Get the contact information for any witnesses at the scene;
Make note of exactly where the accident occurred, as there may be surveillance cameras nearby which can help identify the other driver or their vehicle.
Let Us Help You Today
At the Law Office of Steven G. Lavely, we help you locate hit and run drivers so they can be held accountable in a claim. Call or contact our Bradenton car accident attorney online to request a consultation today.
Resource:
flhsmv.gov/safety-center/driving-safety/hitrun/
https://www.lavelylaw.com/seven-important-types-of-evidence-in-your-car-accident-claim/