Seven Important Types of Evidence In Your Car Accident Claim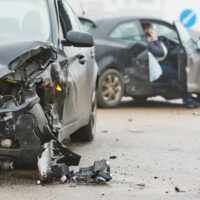 When you are involved in a car accident in Bradenton where the reckless actions of another driver are to blame, you are entitled to compensation for your losses. This may be through either an insurance claim filed against the at-fault party or through a personal injury lawsuit filed through the local courts. In either situation, you will need evidence to support your claim and your version of the events. The following are seven common types of evidence that can be crucial to your case.
Important Evidence When Seeking Compensation For Car Accidents
According to statistics from the Florida Department of Highway Safety and Motor Vehicles (FLHSMV), close to 6,000 car accidents occur in Bradenton and throughout Manatee County each year. These result in serious injuries for drivers and passengers involved, which have the potential to impact their health and financial security for years into the future. When the other driver's reckless behavior is responsible, you have the right to compensation for the medical costs, lost wages, and other expenses you suffer. Gathering the following evidence to support your claim is an important part of the claims process:
Police Reports: Under the Florida Statutes, you must report any car accident which results in injuries or property damages. This should be your first step when a car accident occurs. In addition to identifying all the drivers involved, police reports detail exactly when, where, and how the officer thinks it happened.
Witness Statements: Police will generally obtain the names of witnesses at the scene. However, do not take this for granted. Gather their names and contact information yourself. Their testimony could help to shed light on your car accident and how the other driver is to blame.
Photos of The Accident Scene: Most of us carry a cellphone at all times. If you are able to, taking photos of the accident scene, your vehicle, others involved, and the injuries you suffered is a smart idea.
Surveillance Footage: Traffic cameras often contain recording devices, as do nearby stores, gas stations, and office buildings. Knowing exactly where your accident occurred can allow our Bradenton car accident attorneys to access these tapes.
Medical Reports: You should always get medical care immediately after a car accident, regardless of the severity of your injuries. Many serious conditions have symptoms that take days or even weeks to fully appear.  Medical reports from hospital or doctor visits provide important information about your injuries, the amount of time it will take you to recover, and whether you are likely to suffer permanent impairments.
Bills, Paystubs, and Receipts: In the weeks and months after your car accident, keep all medical bills, receipts for medicines or other items, and pay stubs showing lost wages in a file. These can be used to help determine damages in your case.
Contact Us Today for Help
At the Law Office of Steven G. Lavely, we are dedicated to helping you get the maximum amount in your car accident claim. To schedule a consultation, contact our Bradenton car accident attorney today.
https://www.lavelylaw.com/post-traumatic-stress-common-after-car-accidents/