Trauma Injuries In Car Accidents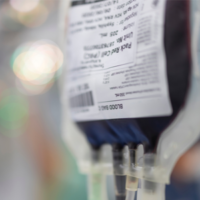 When a car accident in Bradenton happens, it can leave drivers and passengers involved suffering serious and potentially life-threatening injuries that require immediate medical attention. Referred to as trauma injuries, these can take years to recover from and often result in permanent disabilities. Our Bradenton car accident attorneys explain common types of trauma injuries and how you can get the compensation you need to recover.
Trauma Injuries Common In Bradenton Car Accidents
According to the Florida Department of Highway Safety and Motor Vehicles (FLHSMV), car accidents leave more than 235,000 people throughout the state suffering personal injuries each year. Trauma injuries are among those most severe.
The month of May is designated as Trauma Awareness Month and the American Trauma Society wants people to be aware that car accidents are among the most common causes. Trauma injuries are those that result in severe and potentially life-altering impacts for victims. Among the most common types of trauma injuries in car accidents include:
Burn injuries, which can cause deadly infections, failure of body organs, and permanent disfigurement;
Crushing injuries, which can cause damage to body limbs and internal bleeding;
Deep cuts and lacerations, resulting in life-threatening losses in blood and potentially loss of body parts;
Head injuries, which can disrupt neural pathways in the brain, resulting in physical, emotional, and cognitive impairments;
Spinal cord injuries, which can result in partial or complete paralysis.
Seeking Compensation For Car Accident Trauma Injuries
Car accidents in Bradenton often happen due to the reckless and negligent actions of other drivers involved. Speeding, running red lights, and driving distracted or under the influence are among the most common causes. When these leave you suffering serious trauma injuries, you have the right to hold the at-fault driver accountable.
Insurance policies they have in place and your own coverage may cover a portion of your losses. However, the compensation available through insurance companies is limited by policy limits. To fully cover the catastrophic and ongoing costs often associated with trauma injuries, your best course of action may be to file a personal injury lawsuit against those at fault.
Under the Florida Statutes, you have the right to hold others responsible for personal injuries you suffer due to their negligent behavior. A lawsuit generally entitles you to additional amounts and types of compensation not available through insurers. Depending on the particular situation, this may include:
Coverage of current medical expenses and future treatment costs;
Reimbursement for lost income and future losses in earnings due to long term disabilities;
Compensation for pain, suffering, and any loss of enjoyment in life your injuries cause;
Punitive damages, which is an additional amount designed to punish the at-fault driver involved.
Let Us Help You Today
At the Law Office of Steven G. Lavely, we are dedicated to helping victims with trauma injuries get the maximum amount of compensation they are entitled to. To request a consultation, call or contact our Bradenton car accident attorney online today.
https://www.lavelylaw.com/work-zone-safety-reducing-your-car-accident-risks-in-bradenton/