Tactics Insurers Use to Avoid Paying Out on Car Accidents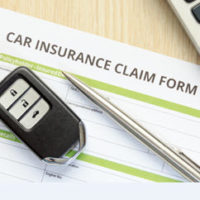 When a car accident happens, you may be entitled to compensation in an insurance claim. Unfortunately, dealing with insurance companies can prove challenging. Being aware of the tactics they are likely to employ in order to avoid paying on your claim can help ensure you get the amount you are entitled to.
Common Car Insurance Tactics When Car Accidents Happen
The Florida Department of Highway Safety and Motor Vehicles (FLHSMV) details the type and amount of automobile insurance required by all motorists in the state. Drivers must maintain coverage to protect others in accidents in which they are to blame. This is in addition to any supplemental policies they elect to purchase, which provide extra coverage for them and their passengers. Consumers are likely to pay tens of thousands of dollars in premiums without ever actually cashing in on this coverage. When a car accident happens and they do attempt to file a claim, they are often surprised to find their claim denied.
The insurance industry is a major money-making business, raking in billions of dollars each year. According to the American Association for Justice, one of the ways they protect their profits is by undervaluing or denying claims. Common tactics they are likely to employ include:
Disputing the terms of coverage;
Disputing how and why the accident occurred;
Disputing the nature of the injuries and property damages suffered;
Disputing the amount of expenses the victim suffers.
An additional tactic in cases where their client was clearly too blame is to offer an immediate settlement. Taking advantage of the vulnerable position car accidents victims are in at this time, these offers are likely to be far below what you are actually entitled to.
Getting the Compensation You Are Entitled to in a Car Accident Claim
When insurers treat you unfairly and attempt to deny your claim for no reason or undervalue the amount you deserve, you can lodge a complaint against them through the Florida Division of Consumer Affairs. While this can help to some degree, your top priority remains to get the compensation you are entitled to for your injuries and property damages. Actions you can take to defend yourself and your rights in a claim include:
Obtain copies of police reports;
Keep records of all medical treatments you undergo and any medical costs incurred;
Follow all of your doctor's instructions regarding follow up care and activity restrictions;
Document any dealings you have with the insurance company;
Avoid making any statements or signing any documents without speaking to our Bradenton car accident first.
Contact Us Today for Help
At the Law Office of Steven G. Lavely, we can negotiate with insurers on your behalf, helping to ensure you get the maximum amount you are entitled to for your car accident injuries. You have only one chance to get the compensation you need to recover in a claim. To protect your rights, call or contact our Bradenton car accident attorney online and request a consultation today.
Resource:
myfloridacfo.com/Division/Consumers/needourhelp.htm#:~:targetText=FILE%20AN%20INSURANCE%20COMPLAINT%20BY,(850)%20413%2D3089.
justice.org/sites/default/files/file-uploads/InsuranceTactics.pdf
https://www.lavelylaw.com/police-investigate-causes-of-fatal-motorcycle-accident-in-bradenton/