T-Bone Crashes: One Of The Most Dangerous Types of Car Accidents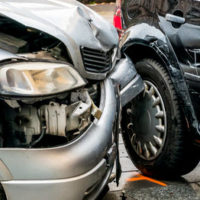 Car accidents in Bradenton can happen in a variety of ways. Generally, one of the drivers is engaged in some type of reckless driving behavior, such as speeding, distracted driving, or driving under the influence. This makes a crash more likely to occur while the exact location often dictates the type of collision. T-bone crashes are one of the most dangerous and complex car accidents. The force of impact and the structural design of most vehicles increases the risks of serious and potentially life-threatening injuries.
Man Killed In Bradenton T-Bone Crash
According to a March 1, 2021 Patch news report, a recent t-bone car accident in Bradenton claimed the life of a 64-year-old Palmetto man. Police reports indicate that the crash occurred the prior Sunday night at the intersection of 27th Street East and 4th Avenue East in Bradenton. The man was a passenger in a vehicle headed southbound and attempting to cross the intersection. At the same time, an SUV  approached from the east and slammed directly into the passenger side. The Palmetto man suffered the brunt of the impact. He was taken to a local hospital but did not survive his injuries.
Unfortunately, t-bone accidents are one of the most common types of car crashes and are also among the most deadly. According to the Florida Department of Highway Safety and Motor Vehicles (FLHSMV), they represent roughly 25 percent of all fatal crashes that happen in the state each year.
Why Are T-Bone Car Accidents So Dangerous?
T-bone accidents are common in intersections. They often happen as a result of aggressive driving, such as speeding up to get through yellow lights. Distracted driving, drunk driving, and speeding, in general, are also common causes. In addition to making drivers more likely to run red lights or stop signs, they also increase the force of impact in these crashes, which increases the risks of severe injuries.
While reckless behavior on the part of drivers involved makes t-bone crashes more likely to occur, vulnerabilities in the manufacturing of the vehicle itself make these collisions more dangerous. The front and tail end on most cars provide cushioning in the event of an accident, as does the heavy construction involved in engines and the trunk of a vehicle.
The National Highway Traffic Safety Administration (NHTSA) warns that side doors and panels typically lack the same types of reinforcement and are more likely to collapse or crumple when faced with force from another vehicle, leaving those inside vulnerable. While side airbags can provide some protection against t-bone accidents, they are typically only an option and not currently mandated by U.S. car safety regulations.
Let Us Help You Today
T-bone accidents are complex events that often result in severe injuries. At the Law Office of Steven G. Lavely, we help injured victims in these crashes get the compensation they are entitled to in a claim. To discuss your case, call or contact our Bradenton car accident attorney online today and request a consultation.
Resource:
patch.com/florida/bradenton/palmetto-man-dies-bradenton-crash-sunday-night-fhp
https://www.lavelylaw.com/fatal-motorcycle-accident-claims-life-of-bradenton-teen/