Fatal Motorcycle Accident Claims Life Of Bradenton Teen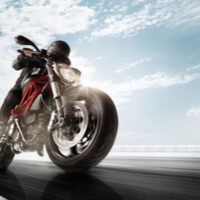 Motorcyclists are among the most vulnerable road users. In crashes involving motor vehicles, the injuries they suffer are often severe. A recent motorcycle accident involving a Bradenton teen emphasizes the potential risks. When riding, be aware of the steps needed to protect yourself and your rights in filing a claim.
Protecting Yourself Against Motorcycle Accidents In Bradenton 
Motorcycle accidents are common in Bradenton and throughout Florida. According to statistics from The Florida Department of Highway Safety and Motor Vehicles (FHSMV), more than 6,000 motorcyclists are injured in crashes throughout the state each year. For more than 500 others, motorcycle accident injuries end up proving fatal.
Sadly, this was the case in a recent motorcycle accident involving a Bradenton teen. A February 4, 2021 Bradenton Herald news report states that the 17-year-old was riding his motorcycle at roughly 1:00 p.m. on 63rd Avenue in Manatee County when he was struck by a motorist turning onto the street from Hawaiian Drive. The driver, a 71-year-old Arizona resident, had pulled into the roadway in front of the victim while attempting to make the turn. Unable to stop, the young man collided directly into the vehicle. While he was wearing a helmet at the time, he did not survive his injuries.
This is an unfortunately common scenario. Drivers often fail to appreciate that motorcyclists lack some of the maneuverability of larger vehicles. To protect against motorcycle accidents, riders are encouraged to follow these tips:
Allow for plenty of distance between you and motorists;
Be alert for sudden movements, such as pulling directly in front of you while attempting to pass;
Never assume a driver sees you or will yield the right of way in an intersection;
If a driver behaves aggressively, such as tailgating you pull over and let them pass.
Seeking Compensation In A Motorcycle Accident Claim
Unfortunately, none of these precautions would likely have prevented the above motorcycle accident. When crashes and collisions do happen, it is important for victims and their families to be aware of their rights in filing a claim.
In many cases, you may be entitled to compensation through the at-fault driver's insurer. In cases where injuries are severe and insurance fails to cover your costs, filing a personal injury lawsuit is often the best option.
In fatal motorcycle accidents, surviving family members of the victim may be entitled to file a wrongful death claim under the Florida Statutes. While no amount of money can bring back your loved one or ease the grief you are experiencing, this type of lawsuit can provide a sense of justice for the victim while ensuring their family is provided for and that any outstanding medical bills, funeral expenses, or other costs are covered.
Let Us Help You Today
At the Law Office of Steven G. Lavely, we provide the trusted legal guidance you need when motorcycle accidents happen. To discuss your rights in filing a claim, call contact our Bradenton motorcycle accident attorney online and request a consultation today.
Resource:
bradenton.com/news/local/article248986950.html
https://www.lavelylaw.com/drowsy-driving-car-accidents-in-bradenton-know-the-risks/