Six New Year's Resolutions To Reduce Car Accident Risks In 2021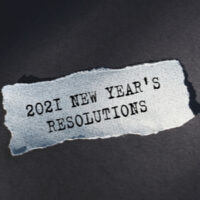 Car accidents in Bradenton happen on an unfortunately regular basis and can leave drivers and their passengers suffering serious, potentially life-threatening personal injuries. While the reckless actions of other motorists are often to blame, there are steps you can take to reduce your risks. The following are six New Year's resolutions to make in 2021 that can help protect you and your passengers.
Reducing Your Odds of Car Accident Injuries In Bradenton
According to the latest statistics from the Florida Department of Highway Safety and Motor Vehicles (FLHSMV), close to 6,000 car accidents in Bradenton and the surrounding Manatee County area happen each year. Even a seemingly minor collision can leave you facing hundreds of thousands of dollars worth of medical expenses while a more serious crash could result in permanent disabilities. To reduce your odds of car accident injuries in Bradenton, make it a point to follow these six tips:
Get your car regularly maintained.
Regular vehicle maintenance helps to reduce tire blow-outs, brake failures, engine malfunctions, and other mishaps that increase your risk of car accidents. In addition to the dangers posed by losing control of your vehicle, being broken down on the side of the road leaves you vulnerable to being struck by passing motorists.
Pay attention to health issues that could impact driving abilities.
Poor vision is a major problem that can increase car accident risks, particularly when driving at night. Get your vision checked regularly and consider investing in anti-glare lenses if you wear glasses. As for your overall health, consult with your doctor about any medical conditions you suffer or medications you may be taking that could impact your driving abilities.
Avoid risky driving behaviors.
One of the easiest ways to reduce your car accident risks is by avoiding risky driving behaviors. The National Highway Traffic Safety Administration (NHTSA) warns that speeding or going too fast for conditions, disregarding traffic signs or signals, and driving under the influence are among the leading causes of potentially serious car accident injuries.
Keep calm behind the wheel.
Aggressive driving behaviors such as tailgating, improper passing, and failure to yield also increase your crash risks. Remain calm while driving and avoid competing or getting frustrated by other motorists.
Give the road your full attention.
While many of us pride ourselves on being able to multitask, driving requires your full attention. Avoid talking on cell phones, texting, changing GPS settings, adjusting your appearance, or any activity behind the wheel that takes your focus off the road.
Wear a seatbelt.
Making it a point to wear a seatbelt at all times when in your vehicle and requiring your passengers to do the same is one of the simplest things you can do to reduce car accident injury risks.
Let Us Help You Today
Car accident injuries can still happen despite your precautions. At the Law Office of Steven G. Lavely, we help you get the compensation you need to recover. To request a consultation, contact our Bradenton car accident attorney.
https://www.lavelylaw.com/bradenton-pedestrian-accidents-put-local-residents-at-risk/