Bradenton Pedestrian Accidents Put Local Residents At Risk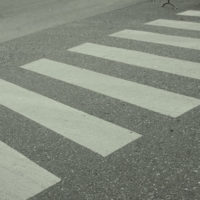 While the layout of our city and the pleasant year-round climate make it a perfect place for walking, pedestrian accidents in Bradenton are a serious concern. Sadly, our area is one of the most dangerous in the country for these crashes to occur and it is important for all residents to be aware of the risks.
52-Year-Old Woman The Latest Victim of Pedestrian Accidents In Bradenton
A local woman is the latest victim of a pedestrian accident in Bradenton. According to an October 28, 2020 Herald-Tribune news report, the 52-year-old victim was attempting to cross State Road 70 in Manatee County at around 8:00 p.m. on a recent Tuesday night. Reports from the Florida Highway Patrol indicate that she was struck by a 29-year-old Bradenton woman, who was headed east near 111th Street, and was pronounced dead at the scene.
Unfortunately, this is an all too common scenario in our area. Based on the large number of pedestrian accident reports, the National Highway Traffic Safety Administration (NHTSA) ranks Bradenton and the surrounding cities of Sarasota and North Port among the most dangerous metropolitan areas in the country.  A fatal pedestrian accident occurs roughly once per month while hundreds more victims suffer serious personal injuries each year. This is just part of a disturbing trend, in which pedestrian accidents throughout the country have increased by more than 35 percent.
Where And How Bradenton Pedestrian Accidents Happen
Understanding where and how pedestrian accidents in Bradenton happen can help to reduce your risks. In the majority of cases, dangerous driving behaviors on the part of motorists are ultimately to blame. This includes:
Speeding and driving too fast for conditions;
Failure to stop at red lights, stop signs, and designated crosswalks;
Driving distracted, such as using cell phones or texting;
Driving under the influence of alcohol, drugs, or medications.
According to the Florida Department of Transportation, children and older adults are among those most at-risk for pedestrian accidents. Pedestrians of all ages should be particularly cautious when walking through parking lots, when passing business exits or entrances, when walking in areas without sidewalks, in heavy traffic conditions, and along highways or other major routes.
After dark is one of the most common times for Bradenton pedestrian accidents and over the winter months, when it gets dark much earlier, it is important to take steps to increase your visibility. This includes wearing light, bright colors and carrying a flashlight on dark roads. You should also never assume that a driver sees you. Make eye contact with motorists and before stepping into the road, be certain traffic is clear in all directions.
Let Us Help You Today
Pedestrian accidents can leave you or someone you love suffering serious and potentially life-threatening personal injuries. At the Law Office of Steven G. Lavely, we help you hold at-fault drivers accountable so you can get the compensation you need to recover in a claim. Call or  contact our Bradenton pedestrian accident attorney online to request a consultation today.
Resource:
heraldtribune.com/story/news/accident/2020/10/28/fhp-pedestrian-killed-while-crossing-s-r-70-manatee-county/6052825002/
nhtsa.gov/sites/nhtsa.dot.gov/files/documents/fl_crashdatadictionary_rev_1_2007_sub_5_3_07.pdf
https://www.lavelylaw.com/five-common-types-of-car-accidents-and-how-they-occur/