Five Common Types Of Car Accidents and How They Occur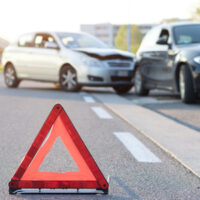 When car accidents happen, they can leave you and your passengers suffering serious personal injuries.  When the other driver is at fault, you may be entitled to compensation for the medical expenses, lost wages, and other damages you suffer as a result. Determining how a crash occurred is often key to getting the maximum amount you deserve in an insurance claim or lawsuit. The type of car accident you were involved in can often provide important clues.
The Type of Crash You Were Involved In Could Provide Clues When Filing A Claim
Statistics from the Florida Department of Highway Safety and Motor Vehicle (FLHSMV) indicate that close to 5,000 people are injured as a result of car accidents in Bradenton and throughout Manatee County each year. Even a relatively minor crash or collision has the potential to result in hundreds of thousands of dollars in medical bills while leaving you with permanent disabilities. When the other driver is to blame, you have the right to seek compensation through their insurer. Unfortunately, obtaining a reasonable settlement can prove challenging.
Insurance companies are notorious for either denying or downplaying claims. In this situation, when the driver at fault is uninsured, or when your injuries are severe, you may be better served by filing a civil lawsuit against them. In proving these cases, the type of crash can provide important evidence. There are contributing causes behind different types of collisions. Five of the most common crashes and factors that may be involved include:
Rear end accidents: Getting struck from behind often happens in heavy traffic conditions or when pulling out of parking spaces. Speeding, tailgating, and distracted driving are often to blame.
Sideswipe collisions: These often happen on highways and interstates, when one driver attempts to pass the other. Aggressive driving behaviors such as improper passing and failure to yield are generally responsible.
Side impact crashes: These types of collisions typically happen in intersections and occur as a result of running red lights and disregarding other traffic signs of signals. Distracted driving and driving under the influence are often underlying causes.
Head-on collisions: One of the most dangerous types of car accidents, head-on collisions often happen on rural roads, interstates, and near exit or entrance ramps. They are often due to driving under the influence.
Rollover accidents: Rollover crashes typically involve taller vehicles, such as Jeeps and SUVs. SaferCar.gov warns that they are often due to automotive defects for which the manufacturer can be held liable. Speeding and going too fast around curves in the road or when making turns are common factors as well.
Let Us Help You Today
At the Law Office of Steven G. Lavely, we thoroughly investigate all aspects of your car accident to determine how it occurred and who is responsible. To ensure you get the maximum amount you are entitled to for your injuries, get our legal team fighting on your side. Call or contact our Bradenton car accident attorney online to  request a consultation today.
https://www.lavelylaw.com/older-adults-at-greater-risk-for-car-accidents/