Rush Hour Car Accidents In Bradenton: Distracted and Aggressive Driving Often To Blame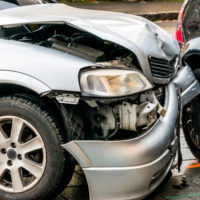 Many people sit in long lines of traffic on their way to and from work each day. In Bradenton, the situation is not as bad as in some major cities but rush hour tie-ups can still take a lot of time and leave drivers feeling frustrated. Unfortunately, this increases car accident risks. In rush hour crashes, distracted driving and aggressive driving are common causes.
Multiple Car Accidents In Bradenton During Rush Hour 
Car accidents in Bradenton are common during rush hour, as two recent crashes illustrate. According to a February 2021 Bradenton Herald news report, both accidents happened on a recent Friday afternoon in the downtown area. The first occurred at roughly 4:15 p.m., in the eastbound lanes between Sixth Avenue and First Street. A second crash happened 45 minutes later, in the southbound lanes on the DeSoto bridge. In both cases, lanes were shut down and traffic was diverted. Police have not released any information on the causes or the extent of injuries suffered by motorists involved.
Heavy traffic and the pressure to either get to or from work make rush hour traffic crashes one of the most common types of car accidents. They frequently happen in the following locations:
At red lights and stop signs;
At highway exits or entrances;
Near side streets;
In areas under road construction.
Drivers can easily become distracted by thinking about the day ahead or by making plans for when they get off. They are also more likely at this time to get frustrated and engage in aggressive driving behaviors, which increases both the risk of a collision and the severity of injuries.
Distracted Driving And Aggressive Driving Increase Rush Hour Accident Risks
Statistics from the Insurance Information Institute (III) indicate that roughly one out of every four car accidents occurs during rush hour traffic. These crashes are particularly common during the winter months, when it is likely to be dark during many drivers' commutes.
Distracted driving is one of the most common causes and can include talking on cell phones, texting, changing GPS or radio stations, or eating and drinking behind the wheel. Even letting your mind wander to other matters while sitting in traffic can divert your attention from the road long enough to make a collision more likely.
Aggressive driving behaviors are another common cause of rush hour car accidents in Bradenton. Sitting in traffic can cause drivers to get aggravated and engage in the following behaviors:
Failing to yield in areas where traffic merges;
Improper passing and cutting other drivers off in an effort to get ahead;
Speeding and generally going too fast for conditions;
Tailgating, or following other motorists too closely.
Contact Us Today for Help
Injured in a rush hour car accident? At the Law Office of Steven G. Lavely, we have decades worth of experience helping clients get the compensation they need to recover. To request a consultation, call or contact our Bradenton car accident attorney online today.
Resource:
bradenton.com/news/local/traffic/article249047165.html
https://www.lavelylaw.com/hit-and-run-accidents-how-to-hold-at-fault-drivers-accountable/