Hit and Run Accidents: How to Hold at Fault Drivers Accountable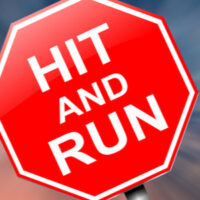 When any type of car accident in Bradenton results in property damages or injuries, all parties involved are required to remain at the scene. Unfortunately, hit and run crashes are common throughout the area, particularly among at-fault drivers seeking to avoid responsibility. It is important to take immediate action in attempting to identify them, so that they can be held accountable for the medical expenses, lost wages, and other losses they cause.
Police Apprehend Driver in Bradenton Hit and Run Accident
Police have apprehended an 87-year-old Port Charlotte man, who they claim is responsible for a recent hit and run accident in Bradenton. According to a September 30, 2020 Bradenton Herald news report, the crash happened earlier that morning on U.S. 41 in southern Manatee County.
Investigators claim the man was in the northbound lanes when he made a left turn at the intersection of Tamiami Trail and Westmoreland Drive. In doing so, he crashed into a pickup truck driver who had the right of way and was approaching from the opposite direction. The force of the collision caused the truck to roll over several times. While the truck driver was reported to have suffered only minor injuries, a 28-year-old woman and a 6-year-old child were listed in serious condition.
Fortunately, eyewitnesses got a description of the at-fault driver and his vehicle. He was arrested several hours later and charged with leaving the scene of a traffic crash resulting in serious bodily injury, which is a second-degree felony in Florida. Possible penalties that include a $10,000 fine and up to a fifteen year jail sentence.
Apprehending Hit and Run Drivers
Hit and run accidents are common throughout Florida. According to the Department of Highway Safety and Motor Vehicles (FLHSMV), they represent roughly 25 percent of all crashes that occur each year. Common reasons drivers tend to flee the scene include driving on a suspended license, not having valid insurance or vehicle registration, being wanted by police for other matters, and driving under the influence of alcohol or drugs.
When a hit and run accident in Bradenton does happen, it is important to take action immediately. While you focus on recovering from your injuries, steps we can take to identify the driver and the vehicle include:
Obtaining descriptions from witnesses at the scene;
Reviewing surveillance footage from nearby stores or traffic signals;
Working with law enforcement to solicit tips from the general public;
Interviewing local mechanics, who the driver may have gone to for repairs.
Once the driver has been identified, they can be held accountable for the damages you suffer either through an insurance claim or by filing a personal injury lawsuit against them.
Let Us Help You Today
It is important to act quickly when dealing with a hit and run driver. At the Law Office of Steven G. Lavely, you can count on us to take the steps needed to get you compensation in a claim. Call or contact our Bradenton car accident attorney online and request a consultation today.
Resource:
bradenton.com/news/local/crime/article246124320.html
https://www.lavelylaw.com/100-deadliest-days-of-summer-aims-at-preventing-teen-car-accidents/