Reckless Actions of Drivers Increase Bradenton Motorcycle Accident Risks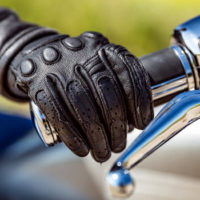 Sports bikes and other types of motorcycles are popular in Bradenton. A reasonable climate and flat terrain make them a good choice for commuting to work or school and a fun way to visit local sights throughout the area. Unfortunately, other motorists are not always as conscious of bikers or as considerate as they should be. Reckless actions on the part of these drivers can lead to motorcycle accidents resulting in serious personal injuries. A local biker is in critical condition in the aftermath of a recent crash, a situation that highlights the potential dangers all riders face.
Local Man Listed in Critical Condition After Motorcycle Accident
An accident at 63rd Avenue East and Parkland Drive in south Manatee County recently left a 27-year-old Bradenton motorcyclist suffering serious injuries. According to a January 7, 2020 report by the Bradenton Herald, the crash occurred just after 6:30 a.m. as the young man was riding his Kawasaki sports bike in the eastbound lane. A 19-year-old driver in a Ford Focus traveling in the same direction attempted to make a left turn, clipping the motorcyclist in the process.
The impact of the crash caused the Bradenton man to be thrown from his bike. Unfortunately, a  Manatee County Area Transit bus was traveling in the immediate area at the same time. The biker came to rest underneath the bus and is reported to have suffered critical injuries. The driver of the Ford was unharmed and police are continuing to investigate the case.
Reckless Driving Behaviors That Put Bikers at Risk
Ride Apart reports that Florida has one of the highest rates of motorcyclists in the country, second only to California. Sadly, the Sunshine State also has one of the highest rates of motorcycle accidents and injuries.  Crashes kill close to 600 people throughout the area each year while leaving thousands of others with serious and potentially disabling injuries. With little to protect them, it is often bikers who suffer the brunt of the harm.
Motorcyclists are required to follow all traffic rules and regulations. They are also encouraged to take the necessary precautions to protect themselves against crashes and to wear the appropriate safety gear to prevent serious injuries. However, in the majority of motorcycle accident cases, it is not the biker's fault but rather the reckless actions of other motorists involved. Among the most likely causes of motorcycle accidents include:
Speeding on the part of other drivers and going too fast for conditions;
Running red lights or disregarding other traffic signals;
Aggressive driving, such as tailgating or failing to yield to bikers;
Distracted driving, which can cause motorists to not notice motorcyclists traveling in front, back, and alongside them or in the opposite lanes.
Contact Us Today for Help
Motorcycle accident injuries can impact victims and their families for years to come. At the Law Office of Steven G. Lavely, we hold reckless drivers accountable so you can get the compensation you need to recover. Call or contact our Bradenton motorcycle accident attorney online to request a consultation today.
https://www.lavelylaw.com/police-investigate-causes-of-fatal-motorcycle-accident-in-bradenton/