Protect Yourself and Your Rights in the Event of a Car Accident In Bradenton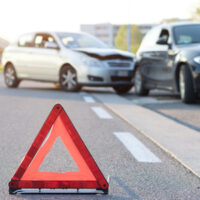 Car accidents generally happen when you least expect them. The sudden sound of screeching tires or a horn blaring may be your only indicator that a collision is imminent. It all happens so quickly, it is natural to be in shock in the aftermath. Unfortunately, this is the time when actions on your part have the biggest potential to impact your personal health and your rights in a car accident claim. As an experienced Bradenton car accident attorney, we want you to be aware of what you can do to protect yourself.
Your Rights When Bradenton Car Accidents Happen
The chances of being in a car accident in Bradenton are unfortunately high. According to statistics from the Florida Department of Highway Safety and Motor Vehicles (FLHSMV), close to 5,000 drivers and passengers are injured as a result of crashes in Manatee County each year. While heavy traffic, road construction, and adverse weather conditions are often factors, in the majority of cases it is the reckless actions of other drivers involved that are to blame.
Whether you are involved in a major crash or a seemingly minor collision, it is important to be aware of your rights in holding the at-fault driver accountable. Florida is a no-fault insurance state, meaning that injured motorists are expected to file a claim through their own insurer. However, when another motorists negligence leaves you suffering lost wages and heavy medical costs, expenses insurers often fail to adequately cover, you have the right to hold them legally liable through a personal injury lawsuit.
What to Do in the Aftermath of a Car Accident in Bradenton
Under the Florida Statutes, your first step in the aftermath of a car accident in Bradenton should be to stop immediately at the scene and notify law enforcement so that an accident report can be filed. Failure to do this will not only impact your rights in a claim, but could also result in criminal charges.
While you are waiting for the officer to arrive, get a description of the car and the driver involved, just in case they attempt to leave the scene. Once the officer arrives, follow these steps:
Exchange personal contact, vehicle, and insurance information for all motorists involved;
Get the name and contact information for any witnesses present;
Make a note of the exact place the car accident happened;
Request a copy of the police report.
Regardless of the severity of your injuries or the symptoms you suffer, seek medical attention as soon as possible. Many potentially disabling injuries have symptoms which take hours or even days to appear. Follow all of your doctor's instructions regarding testing, treatment, and follow up care, as well as any work or activity restrictions they recommend.
Contact Us Today for Help
You will need to notify your insurer right away when a car accident happens. However, before making any statements or accepting any settlements, speak with our Bradenton car accident attorney first. To request a consultation, call or contact the Law Office of Steven G. Lavely online today.
https://www.lavelylaw.com/hit-and-run-accidents-how-to-hold-at-fault-drivers-accountable/