Police Increase Visibility on Local Streets to Prevent Car Accidents In Bradenton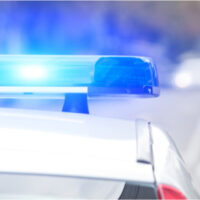 Car accidents in Bradenton put drivers, pedestrians, and bicyclists at risk for serious personal injuries. In the majority of cases, it is the reckless driving behaviors of motorists which are ultimately to blame. As a way of discouraging these types of behaviors and increasing traffic safety, the Bradenton Police recently announced they will be increasing their numbers and visibility on local roads.
Bradenton Police Focus on Reducing Motor Vehicle Accidents in 2020
The Bradenton Police Department recently issued a press release announcing the start of a new high visibility program. According to a January 18, 2020 My Sun Coast news report, the department and applied for and received a grant from the state that will allow them to partner with the Florida Highway Patrol in increasing the number of officers on the road.
The new program will focus on increasing traffic safety through public awareness and increased law enforcement efforts, with the goal of lowering motor vehicle accident rates. In addition to drivers, they aim to protect the many bicyclists and pedestrians who suffer serious injuries as a result of these crashes and collisions as well.
Police plan on targeting several high profile local roads, which are among those that have some of the highest car, bike, and pedestrian accident rates. These include:
1st Street (East and West) from Manatee Avenue to 17th Avenue W.;
Cortez Road W from 43rd St to 51st St.;
14th St. W from 17th Avenue W to 22nd Avenue Drive W.;
8th Avenue W from 9th Street W to 14th Street W.
In general, motorists can expect to see more officers throughout the city as well as more drivers being pulled over.
Know Your Car Accident Risks
Most of us jump into our car, get on a bike, or head out for a walk without ever realizing the actual dangers we face. According to statistics from the Florida Department of Highway Safety and Motor Vehicles (FLHSMV), close to 6,000 motor vehicle accidents occur in Manatee County each year. These prove fatal for an average of 60 people while leaving more than 4,500 others with serious personal injuries. Your accident risks increase during the evening hours and over weekends or holidays. Among the most common causes include:
Speeding and going too fast for conditions;
Running red lights or disregarding other traffic signals;
Aggressive driving, such as tailgating and failure to yield;
Distracted driving, such as using cell phones and texting;
Driving under the influence of alcohol, drugs, or prescription medications.
By focusing on raising awareness of the dangers and apprehending drivers who engage in the above actions, the Bradenton Police hope to make it safer for everyone on the road.
Contact an Attorney Today for Help
If you or someone you care about is injured in a motor vehicle accident, reach out to the Law Office of Steven G. Lavely. We are dedicated to helping victims and their families get the compensation they need to recover. To schedule a consultation, call or contact our Bradenton car accident attorney online today.
Resource:
flhsmv.gov/pdf/crashreports/crash_facts_2017.pdf
mysuncoast.com/2020/01/18/bradenton-police-begin-new-high-visibility-program/
https://www.lavelylaw.com/winter-tourism-and-traffic-how-out-of-towners-increase-bradenton-car-accident-risks/