Non-Economic Damages in Bradenton Car Accident Claims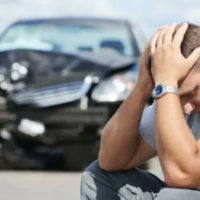 Car accidents in Bradenton can end up costing you significant amounts of money. Even relatively minor collisions could end up costing you hundreds of thousands of dollars in property damage, medical care, and lost wages. Lingering disabilities can result in ongoing healthcare expenses and future losses in earnings. These are some of the tangible costs car accident victims are likely to consider when filing a claim, but there are intangible ways a crash can impact you and your loved ones as well. Compensation for these losses should also factor into any settlement you receive.
Economic vs. Non-Economic Car Accident Damages
When a car accident occurs due to the reckless or negligent actions of others, you may be entitled to the losses you suffer in a claim. In many cases, the other person's insurance or your own policy may be available to cover expenses. These typically include items such as damage to your vehicle, hospital and doctor expenses, and any lost earnings you experienced while you recover. These are what is known as economic damages.
Before accepting an insurance settlement, it is important to speak with our Bradenton car accident attorney first. Car insurance companies are a for profit business and it is not uncommon for them to either deny your claim or attempt to offer less than what you deserve. Depending on the situation, you may be able to file a personal injury lawsuit against the at fault driver. In addition to economic damages, you may also be entitled to non-economic damages under the Florida Statutes.
The Value of Non-Economic Damages
The after effects of a car accident can present unique challenges. In addition to any physical impairments you suffer, the National Institutes of Health (NIH) reports that it is not uncommon for victims to experience post traumatic stress disorder as well. Non-economic damages cover this type of suffering and can easily end up adding tens or even hundreds of thousands of dollars to your car injury claim. You may be entitled to compensation for any of the following:
The pain and suffering you experienced during the accident or as a result of your injuries;
The emotional toll of disabilities, scarring, or disfigurement you may have suffered;
The stress and mental anguish the accident has caused you;
The loss of enjoyment in life and loss of companionship experienced by you and your family members.
Reach Out to Us Today for Help
You have only one chance to get the compensation you are entitled to when car accidents and injuries occur. To ensure you get the maximum amount you need to recover, reach out to the Law Office of Steven G. Lavely. We can review your case and advise you on the types of damages you may be entitled to claim. Before speaking with insurance representatives or accepting a settlement that is less than what you deserve, call or contact our Bradenton car accident attorney online and request a consultation first.
Resource:
ncbi.nlm.nih.gov/pmc/articles/PMC2396820/
https://www.lavelylaw.com/what-you-need-to-do-if-you-are-involved-in-or-witness-a-car-accident/