What You Need to Do If You Are Involved in or Witness a Car Accident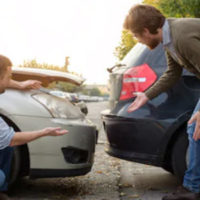 We regularly provide information on what to do in the event of a car accident. We do so to help protect your safety and your rights to compensation in a claim. As car accidents are sudden and unexpected events that typically occur only once or twice in your lifetime, it is natural to be unsure of what to do in the situation. Unfortunately, a recent accident in the Bradenton area highlights what can happen when you are unprepared.
What to Do if You Witness a Car Accident
A Palmetto woman suffered serious injuries recently when she stopped at the side of the road to help another motorist involved in a collision. According to a July 21, 2019 news report in the Bradenton Herald, the crash occurred in the Samoset area of Manatee County, near the intersection of U.S. 301 and 30th Avenue East. The 32-year-old woman stopped to help the driver and passengers in a Honda Accord, which was disabled in the right lane of U.S. 301 after a collision with another vehicle.
As she approached the left side of the vehicle to ensure everyone was all right, a Dodge Ram traveling north collided with the right side of the vehicle. The woman was thrown into a grassy area near the intersection and was taken to Blake Medical Center with serious injuries. Police are continuing to investigate the case.
The woman likely acted out of concern and thought she was being helpful, but anytime you stop on the road and exit your vehicle you are putting yourself in danger. If you see a car accident happen or come across one in the aftermath, the following are important steps to follow:
Make a mental note of where the crash occurred and the make/model/color of the vehicles involved.
Pull over at a safe Depending on where the crash occurred, that may be blocks away from the actual accident scene. Be particularly wary of pulling over to the side of the road on highways, narrow roads, or anytime at night.
Notify the police immediately and provide your personal contact information along with a description of what you saw.
If the accident looks severe, call an ambulance. Use caution in attempting to help victims yourself. In some cases, you may actually hinder emergency responder efforts.
If You Are Involved in a Crash
Under Florida Motor Vehicle Statutes, drivers have certain legal duties in the event of an accident. If you are directly involved in a crash, take the following steps to protect yourself and your rights in a claim:
Notify law enforcement;
Render aid to victims, which includes calling an ambulance;
Provide personal contact, vehicle identification, and insurance information;
Take pictures at the scene if possible;
Notify your insurance company right away.
Let Us Help You Today
The Law Office of Steven G. Lavely is dedicated to protecting the rights of car accident victims and their family members. To discuss how we can help in filing a claim, contact our Bradenton car accident attorney and request a consultation today.
Resource:
bradenton.com/news/local/article232944047.html
https://www.lavelylaw.com/running-red-or-yellow-lights-is-a-major-cause-of-car-accidents-in-bradenton/