Making Sure Your Vehicle Is Road Ready Helps to Prevent Car Accidents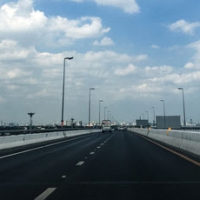 With summer right around the corner, many of us will be planning more frequent road trips. Whether a drive involves visiting nearby beaches or traveling to scenic spots in other states, it is important to take the proper precautions before you go. Faulty auto parts and improper vehicle maintenance are among the leading causes of car accidents and injuries. The following are some simple tips to help protect you and your family while on the road.
Vehicle Breakdowns and Car Accidents
Vehicle malfunctions and breakdowns are more than just a costly irritation. They can make you and your passengers more vulnerable to car crashes and collisions. According to the National Highway Traffic Safety Administration (NHTSA), vehicle maintenance issues are responsible for nearly 45,000 car accidents each year. Common causes of the crashes include:
Tire defects resulting in flats and blowouts, which can impact traction;
Brake malfunctions, which can be dangerous when going around curves and increase the risk of rear end collisions;
Steering related issues, which can cause you to lose control of the vehicle;
Engine or transmission malfunctions, which can impact acceleration.
In addition to posing dangers in traffic, vehicle breakdowns can cause you to be stranded on the side of the road. Unfortunately, there is a high risk of being hit by other vehicles while waiting for help to arrive.
Proper Maintenance Can Help Prevent Car Accidents
Taking the time to maintain your car properly can help to prevent car accidents, whether you are taking a long trip or simply driving across town. Consumer Reports recommends the following tips to keep your car road ready:
Check fluid levels for your brakes, engine, and transmission;
Check all hoses and belts to ensure they are in good condition and securely attached;
Check to ensure battery chargers are clean and undamaged;
Replace wiper blades and refill washer fluid;
Make sure head, tail, and brake lights are in good working order;
Inspect tires for signs of excessive wear and make sure they are properly inflated;
Replace brake pads and make sure your emergency brake is working properly.
Take your car to a mechanic at the first sign of trouble and invest in quality tires and other parts. Manufacturer defects are common and could put you in danger as well. Check the NHTSA recall list to ensure your car or any parts used are not on it.  Pack an emergency kit including water, batteries, a flashlight, cell phone charger, and a few tools so that you are prepared just in case a breakdown does happen.
Contact Our Bradenton Car Accident Lawyer
At the Law Office of Steven G. Lavely, we know first hand the serious damages that can result from car accidents due to defective parts and a lack of proper maintenance. In these situations, we provide the aggressive legal representation you need to get compensation for the injuries and property damages you suffer. When crashes or collisions do occur, our Bradenton car accident lawyer is here to help. To request a consultation, call or contact our office online.
Resources:
consumerreports.org/car-repair-maintenance/get-car-ready-for-a-road-trip/
crashstats.nhtsa.dot.gov/Api/Public/ViewPublication/812115
https://www.lavelylaw.com/rollover-accidents-how-they-happen-and-how-you-can-protect-yourself/