Holding Hit and Run Drivers Accountable For Motorcycle Accidents In Bradenton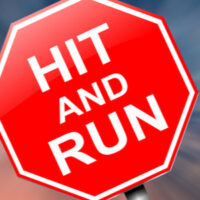 Motorcycle accidents in Bradenton happen on a regular basis and are often caused by the reckless actions of other drivers. While the vehicle they are riding in provides a level of protection, motorcyclists are vulnerable and typically suffer the most serious personal injuries. Unfortunately, it is not uncommon for at-fault drivers to flee the scene in an attempt to avoid responsibility. Making sure they are held accountable can prove challenging and often requires having someone act as a strong legal advocate on your side.
Bradenton Man's Sister Pushes Police To Apprehend Hit and Run Driver
According to an October 21, 2020 Bradenton Herald news report, Florida Highway Patrol is continuing to search for the driver in a hit and run accident that left a local motorcyclist suffering serious injuries. The crash happened around 7:30 p.m. on the previous Monday, at the intersection of 26th Street West and 38th Avenue.
A 31-year-old Bradenton motorcyclist was traveling in the northbound lanes. As he approached the intersection, a driver in what witnesses claim was a dark colored vehicle suddenly made a left turn, violating the motorcyclist's right-of-way. The vehicle slammed into the motorcycle, causing the rider to fly out of his seat. He was taken to a local hospital, where he remains in serious condition with a shattered leg and foot. The at-fault driver fled the scene.
The victim's sister, dismayed that the police closed the case, took matters into her own hands. She visited the accident scene and was able to collect a headlight and door handle that were left behind by the hit and run driver. This helped to confirm that the car involved was a 2013-2017 Hyundai Sonata. She is sharing that information on social media accounts in an effort to identify the motorist involved. For their part, the police claim that closing hit and run cases before they are solved is standard procedure. This allows it to be passed along to hit and run investigators.
Holding Hit and Run Drivers Accountable
The Florida Department of Highway Safety and Motor Vehicles (FLHSMV) reports that nearly 25 percent of all crashes in the state involve hit and run drivers. The high number of cases means that police and investigators are limited in their investigations. To make sure the hit and run driver in your case is held accountable, it helps to have someone acting as a strong legal advocate on your side. Actions our Bradenton hit and run accident attorneys take on your behalf include:
Revisiting the accident scene;
Reinterviewing witnesses;
Obtaining nearby surveillance footage from nearby stores or traffic signals;
Speaking to local mechanics, where the driver may have taken their vehicle for repairs;
Working with law enforcement to get the word out among the public.
Contact Us Today for Help
At the Law Office of Steven G. Lavely, we take the swift legal actions needed to identify hit and run drivers so they can be held accountable. To request a consultation, contact our Bradenton motorcycle accident attorney today.
Resource:
bradenton.com/news/local/crime/article246606638.html
https://www.lavelylaw.com/can-other-drivers-be-held-accountable-for-weather-related-car-accidents/