Can Other Drivers Be Held Accountable For Weather-Related Car Accidents?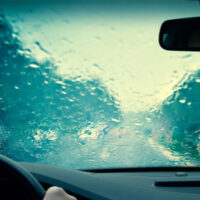 The threat of late summer tropical storms and hurricanes is something that residents of our area are used to. It is so much a fact of life at this time of year, it is easy to downplay the potential risks. Unfortunately, even a light downpour is capable of significantly increasing the likelihood of car accidents in Bradenton, which can result in serious and potentially life-threatening personal injuries. Taking the necessary precautions can help to prevent weather-related crashes. When other drivers fail to make safety a priority, they can be held liable for injuries you and your passengers suffer as a result.
Weather-Related Car Accidents In Bradenton
Adverse weather is a frequent factor in car accidents. According to the Federal Highway Administration (FHWA), of the nearly six million crashes and collisions that happen each year, the weather is a contributing cause in more than 20 percent. Of these, 40 percent occur during rainfalls and 70 percent happen due to wet payment.
Rainy, wet conditions make roads treacherous and increase the risks of car accidents in Bradenton due to the following factors:
Traffic tie-ups become more likely, increasing car accident risks in general;
Poor visibility makes it harder to see the road in front of you and increases the glare from other vehicles.
Wet roads make it harder to maintain tire traction;
Decreased tire traction means it takes longer to come to a stop and increases the likelihood of skidding.
Late summer and early fall is the time of year when tropical storms and hurricanes are most likely to impact the gulf coast. This makes September and October some of the most dangerous months for driving and for car accidents in Bradenton.
Holding Other Drivers Accountable For Weather-Related Car Accidents
The National Oceanic and Atmospheric Administration (NOAA) is predicting anywhere between 19 and 25 named storms during the 2020 hurricane season, which is nearly double the usual average. While there is nothing you can do to prevent a storm from wreaking havoc in our area, there are actions you can take as a driver to protect yourself and others on the road against car accident injuries. These include:
Go slowly and well below the speed limit if needed;
Give other drivers plenty of room, avoiding tailgating and other aggressive driving behaviors;
Avoid distractions and keep your eyes on the road and your hands on the wheel at all times;
Regardless of the weather, never drive if you are excessively tired or under the influence of alcohol, drugs, or medications.
In weather-related car accidents in which other drivers are to blame, heavy rain may be a contributing factor. However, further investigation often reveals it was one of the above or other types of reckless behaviors that is ultimately responsible.
Let Us Help You Today
At the Law Office of Steven G. Lavely, we help you hold reckless drivers accountable so you can get the compensation you are entitled to in a car accident claim. To discuss your case, contact our Bradenton car accident attorney and request a consultation today.
Resource:
noaa.gov/media-release/busy-atlantic-hurricane-season-predicted-for-2020
ops.fhwa.dot.gov/weather/q1_roadimpact.htm#:~:text=Weather%20Impacts%20on%20Safety&text=On%20average%2C%20nearly%205%2C000%20people,weather%2Drelated%20crashes%20each%20year.
https://www.lavelylaw.com/five-common-types-of-car-accidents-and-how-they-occur/