Head On Car Accident in Bradenton Leaves Three Injured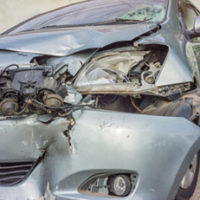 There are a variety of ways car accidents can occur. The type of collision plays a role in the severity of injuries suffered. It can also provide clues as to the underlying causes and what reckless driving behaviors may have been to blame. Head on collisions are among the most dangerous. After a recent head on car accident in Bradenton, it is important to be aware of the risks.
Vehicle Roll over Due to Head On Car Crash in Bradenton
A recent head on car accident on U.S. 41 in Bradenton left three people with injuries. According to a July 28, 2019 news report by the Bradenton Herald, the collision occurred at roughly 9:30 p.m. on the previous Saturday night. A 27-year-old Bradenton man was driving a Honda Civic, heading southbound on the highway approaching 54th Avenue West. A 37-year-old passenger was also in the vehicle.
For unknown reasons, his vehicle crossed the center turn lane and continued into the path of northbound traffic. He collided head on into a Nissan Quest being driver by an 81-year-old Bradenton resident. As a result of the impact, her vehicle overturned. The woman and the two men were all taken to Blake Medical Center with serious injuries. The Florida Highway Patrol is continuing to investigate to determine what underlying causes may have been involved.
How Head On Car Accidents Happen
According to the Insurance Information Institute (III), head on collisions are one of the least common types of car accidents, representing less than 10 percent of all crashes. However, they are one of the most potentially deadly types of collisions. Head on crashes happen fast, typically giving drivers little warning that they are about to occur. As a result, lack of braking increases the force of the impact and the severity of the injuries suffered.
Drivers and passengers can end up suffering multiple broken bones, head, neck, and spinal cord injuries, or crushing injuries that result in damage to body organs and internal bleeding as a result of head on collisions. Among the most common reasons why these accidents occur include:
Drivers unfamiliar with the area: Visitors to Bradenton and the surrounding areas are often unfamiliar with traffic patterns and highway exit or entrance ramps, increasing their risk of going the wrong way.
Drowsy driving: Head on collisions are more likely to happen at night, when drivers are more at risk of being fatigued or falling asleep behind the wheel.
Drunk driving: Drunk driving is one of the leading causes of head on collisions and causes drivers to make potentially deadly mistakes.
Going too fast for conditions: Loss of vehicle control on wet roads and around curves could put you in the path of oncoming traffic.
Let Us Help You Today
At the Law Office of Steven G. Lavely, we help victims get the compensation they need to recover when head on crashes occur. Call or contact our Bradenton car accident attorney online today and request a consultation to discuss your case.
Resource:
iii.org/fact-statistic/facts-statistics-highway-safety
bradenton.com/news/local/traffic/article233237006.html
https://www.lavelylaw.com/wrong-way-crashes-reducing-your-risks/