Wrong Way Crashes – Reducing Your Risks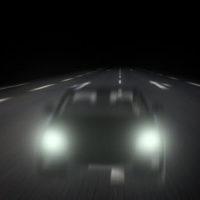 Car crashes are complex events. They can occur due to a variety of factors and happen in different ways. One of the least common but potentially deadliest types of car accidents is wrong way collisions. Highways and interstates are prime areas for these to occur. The fact that there is a high number of these roads in and around Bradenton along with the frequency of visitors who may be unsure of where they are going combine to put residents in our area at risk.
Wrong Way Accident Near Bradenton Leaves Man With Serious Injuries
A recent wrong way collision on U.S. 301 South left a Parrish man suffering serious injuries. According to a news report by the Bradenton Herald, the collision occurred just before midnight on Saturday, May 11, 2019. The victim was driving a 2010 Hyundai Genesis headed southbound toward Manatee County when he encountered another driver approaching from the opposite direction in his lane. Police are continuing to investigate the causes of the incident and there have not been any announcements concerning charges filed against the wrong way driver.
There are several common ways in which wrong way crashes can occur. They happen with alarming regularity on freeways, where drivers unfamiliar with the area can become easily confused by entrance and exit ramps. However, reports from the Transportation Research Board (TRB) claim in nearly 70 percent of cases, alcohol is a factor in the crash. Being under the influence of even relatively minor amounts of alcohol or drugs can cause drivers to make potentially deadly mistakes, such as heading down a one way street or going the wrong way on a busy highway or interstate.
Preventing Wrong Way Accidents and Injuries
Wrong way accidents involve direct head to head impacts between two vehicles. Wrong way drivers generally are not aware of their error and other drivers they encounter may not register what is happening until it is too late. As a result of this and the fact that they often occur on busy highways, these crashes often involve high rates of speed and the impacts suffered tend to be severe.
According to the TRB, there are steps local governments and traffic officials can take to prevent wrong way accidents from occurring. These include:
Provide plenty of 'Do Not Enter' and 'Wrong Way' signs to alert drivers when they are headed are headed the wrong way;
Use traffic sensors and electronic signs to alert other motorists when a wrong way driver is in the vicinity;
Increase law enforcement efforts at apprehending drunk drivers, particularly on weekends and during late night hours when wrong way accidents are more likely to occur.
Contact Us Today for Help
If you have been injured in a wrong way accident, the Law Office of Steven G. Lavely can advise you on how to get the compensation you need to recover. To discuss your case and how we can assist you, call or contact our Bradenton car accident lawyer online and request a consultation today.
Resources:
onlinepubs.trb.org/Onlinepubs/webinars/160420.pdf
bradenton.com/news/local/article230316474.html
https://www.lavelylaw.com/visiting-on-vacation-what-to-do-in-the-event-of-car-accidents-and-injuries/