Failure to Yield Leading Cause of Car Accidents and Injuries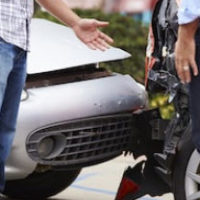 One of the main challenges in operating a motor vehicle is the interactions you have with others on the road. An encounter with an inconsiderate driver is not only frustrating, but it could also put you at risk for serious car accidents and injuries. While more egregious driving behaviors such as drunk driving and speeding are commonly acknowledged as being dangerous, the fact is that failure to yield is frequently to blame for serious collisions in Bradenton and throughout the state.
Know When to Yield to Other Drivers
Driving is a complex skill that requires your undivided attention. In addition to safely operating your own vehicle, you need to be aware of your surroundings and other drivers on the road. There are numerous situations you are likely to encounter in the course of your commute or when out running errands where you may need to yield the right of way in traffic to others.
Yield signs are common around highway entrance or exit ramps and anywhere road work is being performed. Even if no sign is in place, Safe Motorist advises that there are numerous situations in which yielding may be required:
At right on red intersections, where you may be permitted to make turns during breaks in traffic;
At uncontrolled intersections, where another driver has approached first or is already halfway through;
At T intersections, where the primary road has the right of way;
In parking lots and building entrances and exits;
When returning to the road on streets where parallel parking is permitted;
When approaching pedestrian crosswalks and school crossing zones.
Florida Failure To Yield Accidents
Failing to yield the right of way to other drivers is a common type of aggressive driving behavior and could result in a traffic ticket involving heavy fines, points on your license, and increased insurance premiums. It also significantly increases your risks for car accidents and injuries.  According to the Florida Department of Highway Safety and Motor Vehicles (FLHSMV), right of way accidents injure more than 13,000 people throughout our area each year, while proving fatal for nearly 600 others. This is significantly more than other common aggressive driving behaviors such as improper passing and tailgating combined.
Failure to yield can end up causing T bone, side impact, and sideswipe collisions, three of the most dangerous types of crashes for both drivers and the passengers in a vehicle. Unfortunately, determining blame in these crashes can prove challenging as it often depends on who approached the roadway or turn first. If you are injured in a right of way accident, it is important to take the following steps:
Notify law enforcement immediately;
Make note of the exact location and any witnesses at the scene;
Talk to a car accident lawyer before making statements to other drivers or their insurers.

Let Us Help You Today
At the Law Office of Steven G. Lavely, we protect your rights to compensation when crashes and collisions involving other motorists occur. To discuss how we can help you, contact our Bradenton car accident lawyer and request a consultation today.
Resources:
flhsmv.gov/pdf/crashreports/crash_facts_2017.pdf
safemotorist.com/Articles/Right_of_Way.aspx
https://www.lavelylaw.com/making-sure-your-vehicle-is-road-ready-helps-to-prevent-car-accidents/