Eight Danger Zones That Increase Teen Car Accident Risks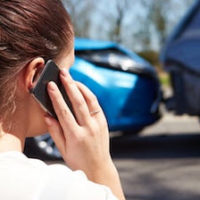 Driving represents freedom for teens and is an important step towards facing more adult responsibilities. Unfortunately, they generally lack both the maturity and the experience older drivers have, which increases their car accident risks. As parents, their safety is a primary concern but you cannot be there all the time to protect them. Being aware of teen driving danger zones can help you keep them safe.
Manatee County Car Accident Claims Life of Sarasota Teen
According to a January 29, 2020 Bradenton Herald news report, a violent, single-vehicle car accident recently claimed the life of a 17-year-old Sarasota teen. The young man was driving near University Parkway and Shade Avenue in Manatee County just after midnight. Car accidents investigators claim he struck a curved concrete median, causing him to lose control of the vehicle. His 2019 Nissan Rogue crashed into a tree then spun and struck another in the median. The force of the wreck split the vehicle in two. The driver was ejected and died at the scene.
Tragic car accidents such as the above are a leading cause of death among teenagers. The National Highway Traffic Safety Administration (NHTSA) reports that car crashes claim the lives of more than 3,500 young people each year while causing serious personal injuries for hundreds of thousands of others.  In addition to endangering themselves, teen car accidents put passengers in these vehicles and others on the road at risk. As a parent, it is important to be aware of the contributing causes and how to prevent them.
Teen Car Accident Danger Zones
The Centers for Disease Control and Prevention (CDC) advises that while teen car accidents are a major threat, there are ways to reduce the risks. Parents play a major role in encouraging safety and modeling good driving behaviors. It is important to set certain limits with teen drivers and to make them aware of the biggest dangers. There are eight specific danger zones the CDC identified that increase the likelihood of teen car accidents:
Driver inexperience: Teens are more likely to underestimate or fail to respond properly to unexpected situations.
Driving with teen passengers: Teens tend to show off when passengers are with them.
Nighttime driving: Car accident risks increase after dark.
Distracted driving: Driving while using cellphones or texting is common among teens.
Reckless driving: Speeding, tailgating, running red lights, and other reckless behaviors increase accident and injury risks.
Impaired driving: This includes alcohol, drugs, and medications.
Drowsy driving: Lack of sleep impairs driving skills.
Not wearing a seat belt: This is a frequent factor in fatal teen accidents.
Reach Out to Us Today for Help
Teen drivers endanger themselves and others on the road. When a crash or collision happens, the Law Office of Steven G. Lavely is here to help. To discuss what happened and your rights in filing a claim, reach out and call or contact our Bradenton car accident attorney online to schedule a consultation today.
Resource:
bradenton.com/news/local/article239752188.html
https://www.lavelylaw.com/injured-as-a-result-of-another-driver-protect-your-rights-in-filing-a-claim/