Driver Fleeing Car Accident Causes Second Crash That Kills Bradenton Woman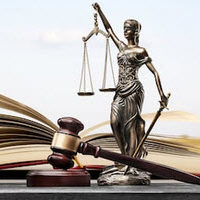 Being involved in a car accident can come as a shock and your first impulse may be to panic. However, most drivers are aware of what their obligations are in these situations, which includes stopping at the scene, notifying police, checking for injuries, and exchanging information with others involved. Unfortunately, there are cases in which drivers fail to take these actions and instead attempt to flee the scene. As a recent multi vehicle accident in Bradenton shows, the results can be tragic. In these situations, more aggressive legal action is often needed to get victims and their family members the compensation they deserve.
One Person Killed in Bradenton Multi-Vehicle, Hit and Run Crash
The Bradenton Herald reported on a multi vehicle, hit and run car accident which occurred on Saturday February 9, 2019, leaving one local woman dead and several other people with serious injuries. The collision happened at approximately 11:30 p.m., when an unidentified 23-year-old Bradenton man driving an Acura Integra ran a red light while heading westbound at 27th Street East. The man had been actively fleeing the scene of a collision that happened just moments before within the city limits of Bradenton.
As he raced through the red light, he struck the front end of a Chevrolet Tahoe driven by 18-year-old Victoria Mobley. Mobley and her passenger, an unidentified Bradenton woman who was also 18, were ejected from the vehicle by the force of the impact. Mobley sustained fatal injuries as a result, while her passenger was taken to Blake Medical Center. Police have not issued a statement on the outcome of the previous crash. The hit and run driver is reported in critical condition, as are two teenagers who were passengers in the vehicle.
Your Options When Multiple Victims Are Injured in a Major Car Accident 
Under the Florida Statutes, leaving the scene of an accident is considered a crime while running a red light is a major traffic violation. If the at fault driver recovers, he faces criminal charges for his role in the crash and legal liability for the injuries suffered by all the victims involved.
Unfortunately, for the family of the woman killed and for the other passengers injured, seeking compensation for their damages can prove challenging. While their own insurance may provide a certain amount of benefits, the best course of action may be to file a personal injury or wrongful death lawsuit against the at fault party or their estate. In addition to compensation for medical costs, lost income, and other expenses, they may be entitled to punitive damages, which are meant to punish at fault drivers for conduct that was particularly willful and reckless.
Reach Out to Us Today for Help
When major collisions occur that result in serious and potentially fatal injuries, the Law Office of Steven G. Lavely provides the strong legal representation you need to hold at fault drivers accountable. Call or contact our Bradenton car accident attorney online and request a consultation to discuss how we can help you.
Resource:
bradenton.com/latest-news/article226064230.html
https://www.lavelylaw.com/loss-of-vehicle-control-leads-to-fatal-car-accident/