Loss of Vehicle Control Leads to Fatal Car Accident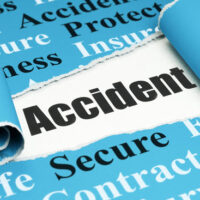 While it is something many of us do every day without giving it much thought, the fact is that driving is a complex task which requires your constant attention and diligence in maintaining control over the vehicle. In a split second, one wrong move can result in serious and potentially life threatening car accidents and injuries. After a recent crash results in the deaths of two residents, we want you to be aware of the reasons a vehicle can spin out of control and what to do if it happens.
Two Killed in Bradenton Car Accident
An out of control vehicle is being blamed for a recent car accident that left two Bradenton residents with fatal injuries. According to a February 12, 2019 news report in the Bradenton Herald, the crash occurred on State Road 70 in Manatee. 86-year-old Charlotte Lengerer and her passenger, 87-year old Peter Lengerer, were traveling in a 2011 Mazda sedan near the intersection of S.R. 70 and 45th Street East shortly after noon. Lengerer apparently lost control of the vehicle, collided with another car, went through a red light, and hit a curb before hitting several structures near the road. Both she and her passenger died at the scene.
Police are still investigating the accident and have not yet determined what caused her to lose control of the vehicle. Wet, rainy, or graveling roads tend to decrease traction, making it more likely for drivers to skid. Mechanical failures may also be to blame in these accidents, as can reckless driving behaviors such as  the following:
Speeding and going to fast for conditions;
Being distracted, causing you to take your eyes off the road;
Not having both hands on the wheel;
.Being under the influence of alcohol, drugs, or medications.
What to Do During Vehicle Skids
While stories of vehicles skidding, sliding, and losing control are often associated with adverse weather conditions in northern climates, the fact is that they can happen anywhere. Either as a result of moisture on the road, tire blowouts, or other mishaps, you could find yourself in a dangerous skid and unable to control your vehicle. Knowing what to do in these situations can save you and others on the road from serious injuries. Liberty Mutual recommends the following tips:
Take your foot off the gas. The natural tendency is to slam on the brakes. Taking your foot off the gas is a safer way to slow your vehicle.
Do not put the car in neutral. This requires you to remove one of your hands from the steering wheel, which is dangerous during a skid.
Steer where you want to go. Instead of focusing on what you might be about to hit, look and steer in the direction you want to go.
Contact Us Today for Help
At the Law Office of Steven G. Lavely, we provide the aggressive legal representation needed to get compensation for injuries when crashes and collisions occur. To request a consultation about your case, contact our Bradenton car accident attorney today.
Resources:
libertymutual.com/masterthis/skid-control
bradenton.com/latest-news/article226064230.html
https://www.lavelylaw.com/four-things-you-need-to-know-if-you-have-been-in-a-car-accident/