Downplaying Car Accident Injuries Can Cost You in the Long Run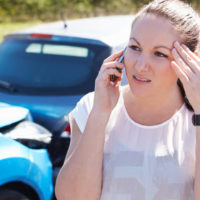 When car accident injuries occur, the first instincts of victims is often to downplay the damage. They may refuse to get medical care and treatment and immediately begin engaging in their usual activities. If they are entitled to compensation in a claim, many are willing to settle if an immediate offer is made. Unfortunately, this can put you at a significant disadvantage, jeopardizing your health and costing you significant amounts of out of pocket expenses in the years to come.
The Dangers of Downplaying Injuries
Car accidents are traumatic events which happen suddenly and unexpectedly. As a result, they can cause an acute stress reaction in the victim, in effect causing them to go into a state of psychological shock. According to Healthline, the amount of time it is likely to take you to process the event can be anywhere from a matter of hours to several months or more. During this time, you may not notice any physical symptoms that appear.
Even the most minor car accident can result in bumps, blows, and jolts that result in serious injuries, with symptoms that are not always immediately apparent. These include:
Soft tissue injuries, such as muscle or tendon strains and sprains;
Broken bones and fractures;
Back and neck injuries, such as whiplash and damage to discs;
Abdominal injuries, resulting in internal bleeding;
Head injuries, including concussion and traumatic brain injury (TBI).
It is vitally important to get medical care immediately after a crash or collision, regardless of the severity of your injuries. In addition to impacting your rights in a claim, not doing so could lead to disabling and potentially life threatening complications.
Car Accident Injuries Can Have Long Ranging Impacts
Even seemingly minor car accident injuries can have long ranging impacts, requiring years of ongoing medical care while preventing you from working. If you settle your claim too early in your case, you could end up assuming most of these costs yourself.
It is a common tactic among insurers to offer claimants an immediate settlement. However, it is important to realize that the amount is likely to be far less than what you deserve. According to the National Highway Traffic Safety Administration (NHTSA), even minor injuries can cost victims tens of thousands of dollar in medical expenses and lost income, while the damages associated in more severe cases can easily total $1 million or more over a period of years. To protect yourself, it is important to take the following actions:
Get medical care immediately after an accident;
Obey any work or activity restrictions your doctor recommends;
Attend all follow up appointments;
Enquire about your long term prognosis for recovery and any lasting impacts you may experience.
Reach Out to Us Today for help 
At the Law Office of Steven G. Lavely, we are here to help you get the maximum amount you are entitled to in a claim. Before accepting a settlement, reach out and contact our Bradenton car accident attorney and request a consultation first.
Resource:
crashstats.nhtsa.dot.gov/Api/Public/ViewPublication/812013
https://www.lavelylaw.com/videos-provide-valuable-evidence-in-car-accident-claims/