Do I Need a Car Accident Lawyer to Handle My Claim?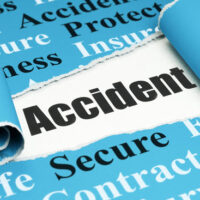 When a car accident happens, those injured are often victimized twice. First by the at-fault driver, then by the insurance companies involved who are likely to either deny or undervalue the claim. Having an experienced Bradenton car accident lawyer on your side is important to ensure you get the compensation you are entitled to.
Dealing With Insurance Companies
In the aftermath of a car accident, one of the first steps is filing a claim through your insurance company. Florida Highway Safety and Motor Vehicles (FHSMV) advises that as a 'no-fault' insurance state, all drivers are required to carry personal injury protection (PIP) coverage, which $10,000 being the mandatory minimum amount allowed. If the injuries and property damages you suffer exceed this amount, a claim may be filed against the at-fault driver's coverage.
Unfortunately, and despite the legal requirements, many Florida motorists are either uninsured or underinsured. Even when an adequate amount of coverage is in place, obtaining compensation through the insurance company can prove challenging. According to reports from the Florida Division of Financial Services (FDFS), while consumers pay tens of billions of dollars in premiums each year, thousands of claims end up being denied. Delays are common as well, forcing victims to wait or go through complicated insurance procedures to obtain the compensation they are entitled to.
Having an experienced car accident attorney on your side through the process can help increase your chances of a settlement. Steps we take on your behalf include:
Conducting our own investigations into your case;
Gathering the evidence needed in you5r claim;
Calculating the total amount of damages suffered;
Aggressively negotiating with insurers on your behalf.
Getting the Compensation You Are Entitled to For Car Accident Injuries
In cases where injuries are severe, an insurance policy is unavailable, or insurers fail to offer a reasonable settlement amount, you may be able to file a lawsuit filed against the driver. Under the Florida Statutes, this can entitle you to additional amounts of compensation not available through an insurance policy, including:
Economic damages, which cover your current medical bills and lost wages, as well as any future expenses you are likely to incur;
Non-economic damages, which cover the pain, suffering, and loss of enjoyment in life you experience due to your accident or injuries;
Punitive damages, which is an additional amount ordered by the judge to punish at-fault drivers for intentional misconduct or gross negligence.
Let Us Help You Today
You have only one chance to get the compensation you need to recover after a car accident. Getting an experienced Bradenton car accident lawyer on your side is important to protecting your rights in a claim.
Steven G. Lavely is a board-certified civil trial lawyer, a distinction less than two percent of lawyers in Florida can claim. This means he is uniquely qualified to handle your case, whether it involves negotiating with insurers or going to court, and there are no lawyer fees unless he gets money for you. Call or contact our office online to request a consultation today.
https://www.lavelylaw.com/tactics-insurers-use-to-avoid-paying-out-on-car-accidents/