Coronavirus Pandemic Requires Extra Precautions To Prevent Car Accidents In Bradenton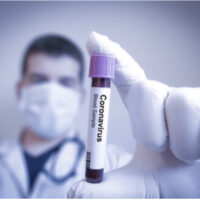 Traffic in Bradenton is reduced as many businesses remain closed due to the coronavirus. At the same time, essential service workers still have to get to and from their jobs and residents practicing social distancing need to get groceries or run other errands. Car accidents can happen during these trips. When they do, the dangers posed by the pandemic require taking extra precautions.
Reducing Your Car Accident Risks During The Coronavirus Pandemic
Officials in Manatee County have been urging residents of Bradenton and the surrounding areas to remain at home as much as possible to reduce community spread of the coronavirus. Despite this, there continues to be a surprising amount of traffic on the roads. In addition to people making grocery store runs, essential workers are out in full force, as are delivery drivers and truckers bringing in much needed supplies.
If you are out on the road for any reason, it is important to be cautious. Police and other emergency workers are stressed to the breaking point. The last thing you want is to contribute to the problem or risk injuries to yourself and others by being involved in a car accident. Steps you can take to reduce these risks:
Limit the amount of time you spend on the roads;
Try to go out at off hours;
Follow the speed limit at all times;
Be patient with others;
Be extra alert, particularly at intersections or near parking lot entrances and exits.
What to Do in the Event of a Car Accident
Under the Florida Statutes, drivers have a legal obligation to take certain actions in the event of a car accident. These include stopping at the scene, notifying law enforcement, rendering aid to victims, and exchanging information with others involved. In the midst of the coronavirus pandemic, this is still required but there are precautions you need to take as well. These include:
Notifying law enforcement: Expect to wait longer than usual for officers to arrive at the scene. To protect yourself in the event the other driver flees, jot down a description of them, their vehicle, and their license plate number.
Exchanging information with others: Avoid touching the other person's driver's license or insurance cards. Use your cell phone to take a picture of them instead or obtain the information through police reports.
Obtaining contact information for witnesses: People are conscious of social distancing guidelines and may be less reluctant to want to get involved. Maintain six feet of space between you and others, but insist on getting their contact information.
Rendering aid to victims: If you suspect anyone is injured, call an ambulance right away. Reassure the victim that help is coming but avoid direct contact as much as possible.
Let Us Help You Today
Despite restrictions in place due to the coronavirus pandemic, car accidents can still occur. At the Law Office of Steven G. Lavely, help you get the compensation you need to recover. To discuss your case, call or contact our Bradenton car accident attorney online today.
https://www.lavelylaw.com/unchecked-automotive-defect-and-safety-recalls-increase-your-car-accident-risks/