Construction Truck Accidents in Bradenton Can Result in Serious Injuries For Drivers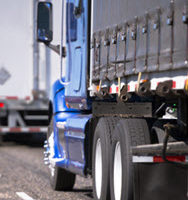 In Bradenton, residents are accustomed to seeing construction vehicles on highways and local roads. Between bridge repairs and the number of new homes and businesses being built throughout the area, construction trucks can end up creating traffic tie ups and slowing local commutes. It is natural to get frustrated in these situations but it is important to be aware of the potential dangers. Truck accidents are an unfortunately common occurrence and they can leave drivers suffering serious and potentially life threatening injuries.
Woman Injured in Bradenton Dump Truck Accident 
A recent construction truck accident in Bradenton left one woman with serious injuries and tied up traffic on local roads for hours afterward. According to a news report by the Bradenton Herald, the crash occurred on June 1, 2019, near the intersection of Manatee Avenue East and 27th Street East.
The collision involved a wreck between a dump truck driver and a woman in a red Pontiac. Firefighters were needed to extract the victim from her car. She was taken to a local hospital for serious injuries. The accident is still under investigation and police have not released details on her condition or the contributing causes of the crash. A hazmat team was called in to clean up the spilled fuel from the dump truck. As the wreck occurred on a major thoroughfare during a busy Saturday afternoon, it caused numerous traffic tie ups as drivers diverted through surrounding neighborhoods.  Fortunately, no other injuries were reported as a result of the accident.
Construction Truck Accidents Pose Significant Risks For Drivers 
Construction sites are inherently dangerous places. When they are located on the side of busy roads or highways, the chance of accidents and injuries increases. Between road closures, traffic congestion, and the number of trucks being operated in and around the site, collisions between these massive vehicles and other drivers can easily happen. According to the Federal Motor Carrier Safety Administration (FMCSA), over 100,000 of these accidents occur each year. In the majority of cases, it is other motorists involved who suffer the most severe injuries. Among the most common causes reported in truck accidents and collisions include:
Reckless driving behaviors on the part of the truck driver;
Improper training and operations;
A lack of truck maintenance and repairs;
Company policies which put truck drivers and other motorists at risk.
When a truck accident happens for any of the above reasons, both the driver and the trucking or construction company involved may be held liable for the damages you suffer as a result.
Let Us Help You Today
Construction truck drivers and the companies they work for have teams of attorneys on their side to represent them in claims. Get the Law Office of Steven G. Lavely on your side. We protect your rights and can advise you on how to get the compensation you need to recover. Call or contact our Bradenton truck accident lawyer online to request a consultation today.
Resources:
bradenton.com/news/local/article231079053.html
fmcsa.dot.gov/safety/data-and-statistics/large-truck-and-bus-crash-facts
https://www.lavelylaw.com/bradenton-manufacturer-first-to-install-features-to-prevent-fire-truck-crash-injuries/