Bradenton Manufacturer First to Install Features to Prevent Fire Truck Crash Injuries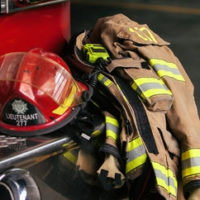 Fire firefighters and other emergency workers put their lives on the line each day protecting the public. Unfortunately, having to race through traffic to provide services for victims puts them and others on the road at risk. When car accidents and collisions occur, it can leave first responders with serious and potentially life threatening injuries. To help prevent this, one local fire truck manufacturer recently became the first in the country to install airbags and other protections as standard features.
Emergency Worker Accidents 
Being a first responder means putting yourself in harm's way to protect others on a regular basis. While the general public might envision fires, acts of violence, and other emergency situations as posing the biggest risks to a service workers health and safety, the fact is that motor vehicle accidents are a significant threat. According to Emergency Vehicle Alert (EVA), there are more than 9,000 ambulance and fire truck accidents which occur each year. While these accidents can result in serious injuries for regular motorists, those most at risk are the emergency workers themselves.
Fire truck crashes are a particular concern, as these accidents are the second leading cause of death among firefighters. Common factors that make collisions among firefighters and other first responders more likely include:
Driving at high speeds in responding to emergencies;
Having to communicate via dashboard controls and respond to emergency radio dispatches, which increase driver distraction;
Having to pass other motorists, many of whom fail to respond appropriately as an emergency vehicle approaches;
Dealing with the rush of adrenaline that comes in responding to an emergency, which can cause drivers to behave more aggressively in traffic;
Being tired due to long shifts and lack of sleep, which can lead to errors in judgement.
Protecting Those Who Serve
One of the biggest fire truck manufacturers in the country just happens to have a home base in our area. According to a late April 2018 report in Sarasota Magazine, Pierce Manufacturing Incorporated has been making fire trucks in Bradenton since 1999. Between the local warehouse and a second facility in Wisconsin, they are responsible for roughly one out of every three fire trucks on the road.
In response to the fact that roughly six out of every ten firefighter deaths is the result of traffic accidents, the manufacturer was the first in the nation to install front airbags as standard safety devices on all of their vehicles. As firetrucks are also at increased risk for rollover accidents due to their massive height and the weight of the equipment typically carried on top, the company recently began installing side airbags for added protection as well.
Reach Out to Us Today for Help
If you are in a crash as a firefighter or other first responder or if you are a motorist involved in this type of collision, our Bradenton accident attorney is here to help. Reach out and contact the Law Office of Steven G. Lavely today and request a consultation to discuss your case.
Resources:
emergencyalertsolutions.com/Statistics.html
sarasotamagazine.com/articles/2018/4/26/made-in-manatee-pierce-fire-trucks