Compensation for Pedestrian Accidents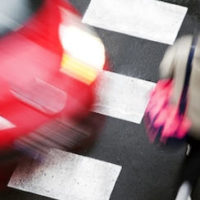 Longer days and warmer weather mean more people on the roads. This includes motor vehicle drivers along with pedestrians. Walking is a great hobby and an excellent form of physical fitness, but when accidents involving these other motorists occur, they can result in severe injuries. Nearly 50 pedestrian accidents have happened since the beginning of the year in the Bradenton area. The following highlights what to do in these situations and the types of compensation you may be entitled to.
High Number of Pedestrian Accidents in Bradenton Area
A 63-year-old man was the latest victim of a pedestrian accident in our area. According to the Herald Tribune, the incident occurred on Sunday, April 28, 2019. It was roughly 9:30 in the evening and the man was reportedly walking his electric scooter across S.R. 70, near 11th Street Circle when he was struck by a truck heading east. The victim was taken to Blake Medical Center and is reported to have suffered critical injuries. The driver of the pickup truck and his passenger were left relatively unharmed. Police are still investigating to determine the underlying causes of the accident and who is ultimately responsible.
Unfortunately, these types of accidents are relatively common in the Bradenton area. According to Florida's Integrated Report Exchange System (FIRES), there have been 49 pedestrian accidents since the beginning of 2019 in Manatee County, resulting in four deaths.
Compensation for Pedestrian Accidents and Injuries
With little to protect them in crashes involving motor vehicles, the injuries pedestrians suffer are often severe. Multiple broken bones, serious head/brain injuries, and spinal cord injuries resulting in paralysis are all common. When you are injured in an accident of this scale, getting the maximum amount you are entitled to in a claim is vital in your recovery.
Getting the name of the driver along with their personal contact and insurance information is important. While most drivers will stop and cooperate with authorities, it is not uncommon for a driver to attempt to flee the scene. This is usually due to an expired license or registration, or due to the fact the driver was under the influence or wanted by police on another matter. In these cases, video from surrounding stores and traffic signals can help identify the driver, as can input from the public.
Even if you were partially responsible for the accident, such as when crossing at undesignated intersections, under the Florida Statutes you may still be entitled to compensation in a claim. This includes:
Reimbursement for current and future medical expenses;
Compensation for lost wages and future losses in earnings;
Compensation for your pain and suffering;
Punitive damages, which is an additional amount ordered by the judge to punish drivers for conduct that was particularly reckless and negligent.
Let Us Help You Today
At the Law Office of Steven G. Lavely, we fight to get you the maximum amount you are entitled to in your claim while you focus on your recovery. To discuss your case and how we can help,  contact our Bradenton pedestrian accident lawyer today and request a consultation.
Resource:
heraldtribune.com/news/20190428/bradenton-pedestrian-struck-by-truck
https://www.lavelylaw.com/bradenton-hit-and-run-accidents-how-you-can-protect-yourself/