Bradenton Hit and Run Accidents: How You Can Protect Yourself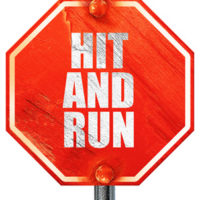 By law, drivers are required to stop for any type of car accident that results in injuries or property damages. Unfortunately, hit and run accidents are common in Florida. A recent case involved a Bradenton man who was killed by a hit and run driver. As police continue to search for the suspect, we have gathered the following tips on how you can protect yourself.
Hit and Run Accident Kills Bradenton Man
A 33-year-old Bradenton man was killed in an early morning car accident on Sunday, September 2, 2018. According to a report in the Bradenton Herald, his vehicle became disabled near the intersection of State Road 64 and Dam Road in Manatee. As he exited, stepping out onto the east lane, he was struck by another driver, who fled the scene. The victim died as the result of his injuries. Anyone who may have witnessed the accident or has information about the driver involved is urged to contact the Florida Highway Patrol.
The Florida Department of Highway Safety and Motor Vehicles (FLHSMV) states that hit and run accidents are alarmingly common throughout the state, representing roughly 25 percent of all crashes. This is despite the heavy penalties that drivers who leave the scene of an accident could face, which include fines of up to $10,000 or more and a prison sentence of between four and 30 years.
What to Do in the Event of a Hit and Run
Hit and run accidents can occur for a variety of reasons. The driver may lack insurance, a license, or proper vehicle registration, be wanted by law enforcement for other offenses, or they may be under the influence of alcohol or drugs. In some cases, they simply panic and flee, only to later turn themselves in.
Identifying an at fault driver is key to seeking compensation in the aftermath of a car accident. Experts recommend following these tips if you are the victim in this type of collision:
While it is natural to feel in a state of shock after a hit and run, make every effort to remember what you can about the accident, the driver involved, and the make, model, and color of the vehicle.
Right down the exact time and location where your accident occurred. There may be nearby stores or traffic signals with videotape recording devices, which could provide important evidence.
Notify the police immediately. They can alert the public, along with automotive repair shops in the area.
Get the names and contact information for anyone near the scene who may have seen something, either before or after the accident occurred.
Reach Out to Us Today for Help
Hit and run crashes can involve serious and potentially life threatening injuries. At the Law Office of Steven G. Lavely, we help bring drivers responsible for these accidents to justice. Reach out and contact our Bradenton car accident attorney today and request a consultation to see how we can assist you.
Resources:
bradenton.com/news/local/article217739185.html
flhsmv.gov/safety-center/driving-safety/hitrun/