Bradenton Man Killed in Moped Hit and Run Accident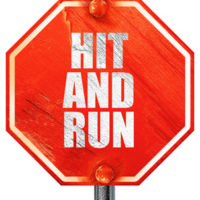 Mopeds are an inexpensive and convenient way to get from one place to another. Unfortunately, part of the appeal in operating one is the fact that insurance is not required. In Bradenton and the surrounding areas, it is not uncommon to see these two wheeled vehicles on the road. However, drivers are not always as considerate or aware of moped riders as they should be, making car accidents involving mopeds more likely to occur. A recent fatal crash involving a Bradenton man is an example of how dangerous these accidents are and the steps you can take to protect yourself.
Fatal Moped Accident In Manatee County
According to an April 6, 2019 news report by My Suncoast, a 52-year-old Bradenton man who was driving a moped was struck by a driver, who then fled the scene. The crash occurred just after noon at Cortez Road and 17th Street West in Manatee County. Police claim the moped driver was headed east on Cortez when a motor vehicle attempted to cross over into the center lane and struck the moped.
Unfortunately, after slowing down only slightly, the motorist fled the scene. Police are on the lookout for the suspect, who witnesses identified as driving a newer model brown or beige SUV. The driver of the moped was taken to Blake Medical Center with severe injuries, but did not recover.
Protecting Yourself on a Moped
A moped may be the best option if you have previously been charged with driving under the influence (DUI) or a similar offense. It can also be a way to save money and avoid the high costs associated with a car payment and auto insurance. While mopeds are a common sight throughout Florida, particularly during warm weather months, drivers who elect to drive one often do not realize the significant risks they face.
According to studies conducted by the National Institutes of Health, as many as 1,000 or more moped accidents occur throughout Florida each year.  Safety officials claim that part of the problem lies within the existing road structure. Bradenton and other areas of the state are typically surrounded by major highways and interstates. While it is not illegal to operate a moped on these types of roads, it does put moped drivers at increased risk. Among the dangers moped drivers face include:
Motorists traveling at higher rates of speed;
Frequent lane changes and merging;
More aggressive driving behaviors, such as tailgating and improper passing;
Narrower lanes, leaving less room for error in the event accidents do occur.
Another problem for moped drivers is that they are able to opt out of insurance. Unfortunately, as they are likely to suffer the most serious injuries in the event of a crash, doing so can leave them vulnerable.
Let Us Help You Today
At the Law Office of Steven G. Lavely, we can help moped drivers and their families hold at fault drivers responsible when accidents occur. To get our team fighting on your side, contact our Bradenton car accident attorney and request a consultation today.
Resources:
ncbi.nlm.nih.gov/pmc/articles/PMC4010945/
mysuncoast.com/2019/04/06/police-searching-suspect-hit-and-run-crash-this-morning-bradenton/
https://www.lavelylaw.com/failure-to-yield-leading-cause-of-car-accidents-and-injuries/