Before Accepting A Settlement, Know What Your Car Accident Claim Is Worth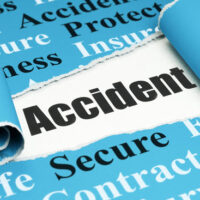 When car accidents in Bradenton happen due to the reckless actions of other drivers involved, you are entitled to seek compensation for the damages you suffer. This often involves dealing with insurance companies and their representatives. Unfortunately, while these companies often portray themselves as being on your side, their top priority is protecting their profits. As a result, any settlements they offer are likely to be far less than what you deserve. Knowing what your case is worth can help ensure you get the maximum amount in your car accident claim.
Calculating The Damages You Suffer As A Result of Car Accidents In Bradenton
In the aftermath of a car accident, most people end up filing a claim through their own or the other driver's insurer. Dealing with these companies is never easy. According to Consumer Reports, more than a quarter of all customers report having problems when it comes to filing car accident claims. Denials, delays in payments, and disputes over the terms of coverage are common. Even if they do offer a settlement, it is likely to leave you paying large portions of your costs out of pocket.
Before agreeing to any settlements, it is important to be aware of what your case is worth. Any reasonable offer should include coverage of the following:
The cost of repairing or replacing your vehicle;
Car rental fees while you wait;
Your current medical expenses, including hospital visits, doctor's appointments, diagnostic testing, and medications;
Future medical costs you are likely to incur, including ongoing treatment and physical therapy;
Lost wages in the aftermath of your car accident;
Future losses in income or benefits due to ongoing disabilities;
Costs related to cleaning, cooking, child care, and other tasks you needed to pay someone else to perform while you recover from your injuries.
Getting The Amount You Are Entitled To In A Car Accident Claim
Another common tactic used by insurers is to offer an immediate settlement. While this may seem like good news, it could leave you paying enormous amounts out of pocket in the long run.
It takes months to determine the exact extent of car accident injuries and any long term impacts you are likely to suffer. Once you accept a settlement, you forfeit the rights in filing future claims. Consumer Reports recommends speaking to an experienced car accident attorney first.
In addition to negotiating a higher settlement, we can advise you on your rights in filing a lawsuit against the at-fault driver. Under the Florida Statutes, this can entitle you to additional types of compensation not available through insurers, including:
Non-economic damages, which compensate you for your pain and suffering;
Punitive damages, which is an additional amount the judge may order to punish the at-fault driver for grossly negligent behavior.
Let Us Help You Today
At the Law Office of Steven G. Lavely, we can help ensure you get the maximum amount you are entitled to in a car accident claim. To schedule a consultation, call or contact our Bradenton car accident attorney online today.
https://www.lavelylaw.com/five-common-types-of-car-accidents-and-how-they-occur/