Your Rights To Punitive Damages In A Bradenton Car Accident Claim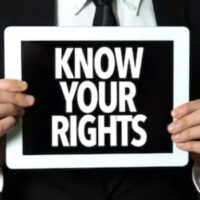 Car accidents in Bradenton often happen due to the negligence of other drivers involved. When reckless and dangerous driving behavior on their part causes you to suffer serious harm, you have the right to hold them liable for your costs.
Compensation in a car accident lawsuit is referred to as damages. Our Bradenton car accident lawyer explains when you may be entitled to punitive damages, which can represent significant amounts in your claim.
What Are Punitive Damages In Florida?
Negligence refers to reckless actions on the part of others that put you at risk, or inactions that increase the likelihood of personal injuries. When another driver's negligence causes you to suffer serious harm, you have the right to hold them accountable in a claim.
While insurance may be available to help cover a portion of your costs, there are situations in which you may be entitled to additional amounts through a car accident lawsuit filed through the Manatee County Civil Court. Common types of compensation available, which are referred to as damages, include:
Economic damages, covering property damage, medical expenses, lost wages, and other tangible costs;
Non-economic damages, compensating you for pain, suffering, lost enjoyment in life, and other intangible losses;
Punitive damages, which is an additional amount you may be entitled to in cases of gross negligence and can represent up to three times the total amounts of other compensation.
Am I Entitled To Punitive Damages In My Bradenton Car Accident Claim?
Punitive damages can represent a significant amount of money in your claim. For example, if you were entitled to $5000,000 in economic and non-economic damages, punitive damages could represent up to $1.5 in additional compensation.
When are punitive damages awarded in Bradenton car accident claims? Under Section 768.72 of the Florida Statutes, there must be evidence that indicates one of the following:
That the at-fault party engaged in intentional misconduct. This means that they knew their actions were wrong and had a high risk of causing personal injuries to others but intentionally engaged in that conduct anyway. Racing other drivers and going at excessively high rates of speed is an example.
The at-fault party's actions were grossly negligent. This means they acted with extreme recklessness and disregard or indifference to the health and safety of others, such as speeding in school zones or other areas where pedestrians gather or driving with a high blood alcohol content (BAC) level.
Our Bradenton Car Accident Lawyer Helps You Get The Maximum Amount In Your Claim
As one of only a small percentage of Board Certified Trial Lawyers in Florida, Bradenton car accident lawyer Steven G. Lavely acts as a strong legal advocate on your side. Our office fights to get car accident victims and their families the maximum amount of compensation they are entitled to in a claim. To find out if punitive damages may apply in your case, call or contact us online today to request a consultation.
Sources:
manateeclerk.com/
leg.state.fl.us/statutes/index.cfm?App_mode=Display_Statute&URL=0700-0799/0768/Sections/0768.72.html