Winter Snowbird Migration Increases Risk Of Car Accidents In Bradenton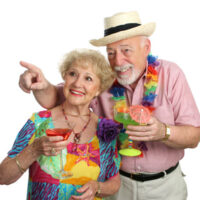 While temperatures have begun to dip in Bradenton, residents still enjoy significantly warmer weather than people up north. Many flock to our area during the winter months, contributing to the local. However, the increase in traffic can pose hazards on the road. Our Bradenton car accident lawyer offers tips to reduce the risks.
Sharing The Road With Snowbirds: Tips To Prevent Bradenton Car Accidents
An October 2022 ABC 7 News details recent heavy traffic conditions due to the arrival of snowboards. Tie-ups on North to South corridors, such as U.S. 301, U.S. 41, and I-75, are particularly common, as an increase in commercial trucks and construction vehicles post-Hurricane Ian only adds to the problem.
When dealing with tie-ups due to snowbird arrivals, it is important for local drivers to use caution. Follow these tips to reduce the risks of car accidents in Bradenton:
With increases in traffic, allow plenty of time to reach your destination;
Avoid distractions, such as talking on cell phones or texting;
Expect the unexpected, such as sudden stops;
As snowbirds may be unfamiliar with the area, give them plenty of room;
Avoid aggressive behaviors, such as tailgating, failing to yield, or cutting other drivers, which increases car accident risks.
Snowbirds Encouraged To Make Safety A Priority
The city of Bradenton recently ruffled the feathers of some winter snowbirds. According to a June 2022 Suncoast report, seasonal residents were previously permitted to shut off water to their properties at the end of each winter, avoiding year-round service charges. Claiming it cost them over $200,000 per year, the city ended the practice this summer. While snowbirds are not happy with the change, it is not expected to deter the roughly 600 listed as seasonal residents.
If you are visiting from colder climates, make safety a priority when traveling local roads. To protect yourself and other motorists, follow these tips:
While GPS can help you navigate around the city, it can also pose hazards. Keep your eyes on the road and avoid making adjustments while driving.
Be aware of how your behavior impacts other motorists. Being new to the area, it is natural to be unfamiliar with local practices or where things are. However, be aware of how sudden stops, starts, and illegal u-turns could impact others on the road.
Follow posted speed limits: Going too slow can be just as dangerous as going too fast, particularly on major highways and interstates.
Follow all traffic signs and signals: Watch out for road closures and areas under construction, particularly in the aftermath of Hurricane Ian. Familiarize yourself with and follow all Florida traffic rules and regulations, the same as you would if you were at home. 
Injured In A Crash? Contact Our Bradenton Car Accident Lawyer
Whether you are a resident or a snowbird, car accidents can happen. If you or someone you love is injured, reach out to the Law Office of Steven G. Lavely. To request a consultation, call or contact our Bradenton car accident lawyer online today.
Sources:
mysuncoast.com/2022/10/07/traffic-headaches-crews-snowbirds-flock-suncoast/
mysuncoast.com/2022/06/08/bradenton-end-snowbirds-water-bill-loophole/