Will Your Own Insurance Cover Car Accidents Caused by an Uninsured Driver?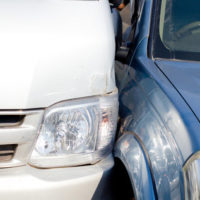 When you are involved in a car accident, you expect the at fault drivers insurance policy to cover any medical costs, property damages, or other expenses you suffer as a result. Unfortunately, while car insurance is required by law in Florida, there are many people who continue to drive uninsured. Insurance requirements do mandate that you have a certain amount of personal injury protection (PIP) coverage and you may have elected to add uninsured/underinsured motorist coverage at an additional cost. However, getting these companies to pay on policies can prove challenging. 
Uninsured Drivers In Florida
Auto insurance acts as a safety net in the event of car accidents and injuries, helping to limit your out-of-pocket costs. The Florida Department of Highway Safety and Motor Vehicles (FLHSMV) advises that all drivers are required to carry the following:
$10,000 in personal injury protection (PIP) or 'no fault' insurance, which covers you and others in your vehicle in the event you are injured in a crash.
$10,000 in property damage liability, which reimburses others for damages to their car, home, or other property in the event you are responsible for a collision.
You do have the option to purchase additional types of insurance to protect against being personally liable for any injuries or damages that exceed these amounts. Unfortunately, drivers in our state often fail to meet even these minimum requirements.
According to the Insurance Information Institute (III), Florida leads the nation in terms of the number of uninsured drivers on our roads. These people often cite rising insurance costs as the reason for not obtaining coverage, or they may have had previous accidents or license suspensions which makes auto insurance coverage difficult or even impossible to obtain.
Getting Your Own Insurance Company to Pay
When any type of car accident occurs, it is important to notify law enforcement immediately, exchange information with others involved, get medical care, and inform your insurance company right away. Failure to do any of the things could jeopardize your rights in a claim.
When reporting your accident to insurance representatives, you want to avoid admitting blame or downplaying the injuries you suffered. This can and will reduce the amount you may be entitled to. Carefully review your insurance policy documents, so that you know the types of coverage and amounts you have in place. PIP policies and uninsured/underinsured coverage could help offset some of the expenses you incur.
Be aware that insurance companies are notorious for undervaluing or denying claims. Before agreeing on a settlement, which will prevent you from seeking any future compensation, speak with our experienced Bradenton car accident attorney first. Rather than accepting an insurance payout that may not cover the total amount of losses you suffer, your best bet may be filing a lawsuit against the at fault driver involved.
Reach Out to Us Today for Help 
At the Law Office of Steven G. Lavely, we help you get the compensation you need to recover when accidents and injuries occur. Contact our Bradenton car accident attorney and request a consultation today.
Resource:
flhsmv.gov/ddl/frfaqgen.html