Why Hit And Run Car Accidents Happen And How We Locate The Driver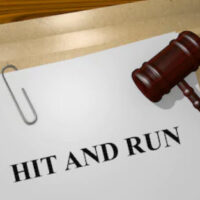 Hit and run car accidents are common in Bradenton and throughout the state. They leave drivers, passengers, bicyclists, and pedestrians suffering serious personal injuries. Find out more about why they happen and how our Bradenton car accident attorney locates the at-fault driver.
Sarasota County Hit and Run Accident Leaves Bradenton Man In Critical Condition
A 48-year-old Bradenton man is listed in critical condition at a local hospital after he was struck by a car while riding his bike in Sarasota County. A June 27, 2021 news report by the Bradenton Herald states that the accident happened at approximately 11 a.m. near Nathan Benderson Park, south of the intersection of Cattlemen Road and Brown Lane.
According to police reports, the man was riding his bicycle northbound in the bike lane when a driver in a red Hyundai sedan traveling in the same direction approached from behind. The Hyundai driver suddenly swerved to the left, struck a curb, over-corrected, then crossed back to the right, into the bicycle lane. After striking the bicyclist, he drove away without stopping. State troopers say that the man's vehicle was located two miles down the road, but he must have fled on foot. They encourage anyone with information about the accident or the at-fault party involved to come forward.
Unfortunately, these types of crashes are common throughout our area. What causes a driver to flee the scene, leaving an injured person lying on the road and in need of help? Often, one of the following factors is involved:
The driver panicked and hoped to evade responsibility;
They were driving without a license, insurance, or valid registration;
They were under the influence at the time of the crash;
They were engaged in other illegal activities or wanted by the police due to outstanding warrants.
Locating Hit and Run Drivers So That They Can Be Held Accountable
The Florida Department of Highway Safety and Motor Vehicles (FLHSMV) reports that roughly 25 percent of all car accidents in the state involve hit and run drivers. These types of crashes can leave motorists, bicyclists, and pedestrians suffering serious personal injuries. To avoid having to pay out of pocket for the medical expenses, lost wages, and other damages you suffer as a result, it is important to contact our Bradenton hit and run car accident attorney immediately. Actions we take to locate the driver and hold them accountable include:
Revisiting the accident scene and gathering additional evidence;
Getting more detailed statements from eyewitnesses;
Reviewing surveillance footage from nearby businesses in an effort to identify the vehicle;
Spreading the word in the community and talking to local mechanics, who the driver may have gone to for repairs.
Contact an Attorney Today for Help 
At the Law Office of Steven G. Lavely, we take the actions needed to identify hit and run drivers and make them pay. It is important to act quickly in these cases. Reach out and contact a Bradenton car accident lawyer at our office today to request an immediate consultation.
Resources:
flhsmv.gov/safety-center/driving-safety/hitrun/
bradenton.com/news/local/crime/article252408513.html