Why Did The Insurance Company Deny My Car Accident Claim?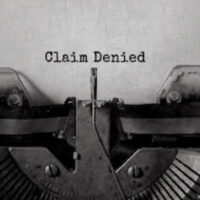 Car accidents in Bradenton happen on a regular basis and can leave you facing heavy repair costs, in addition to major medical expenses and lost wages as a result of personal injuries. Insurance policies you and the other driver have in place can help offset losses, but you cannot always count on them. Find out some of the common reasons why insurers deny car accident claims. 
Common Reasons For Denied Car Accident Claim
Florida drivers are required to carry a mandatory minimum amount of automobile insurance. The Department of Highway Safety and Motor Vehicles (FLHSMV) advises that this includes personal injury protection (PIP) to help cover your medical expenses and lost wages and property damage liability (PDL) coverage, which can cover vehicle repair or replacement costs in crashes where you are to blame.
If you are involved in a crash due to another driver's reckless behavior, you may be entitled to compensation both through your own policy and theirs. However, common reasons for denied car accident claims include:
Disputes over the terms of coverage: Falling behind in premiums can cause your policy to lapse or circumstances surrounding the accident may exclude you from filing a claim under current policy terms.
Disputes over how your car accident happened: The insurance company may dispute how your car accident happened and deny liability based on lack of evidence.
Disputes regarding your injuries: Disputes and denials regarding the extent and severity of injuries are a common reason for denied car accident claims.
Disputes over the extent of damages you suffered: Insurance representatives may dispute the extent of your damages and either deny your claim or offer you less than the total amount you need for medical bills, lost wages, car repairs or replacements, and other costs involved.
How To Prevent A Denied Claim 
The Insurance Information Institute (III) reports that Florida ranks in the top five in regards to the high cost of car accident insurance. After paying out thousands of dollars in premiums each year, it can come as a shock when the insurance company denies your claim.
Insurers are for-profit businesses and one of the ways they protect their bottom line is by limiting payouts. To protect yourself and your rights to compensation in a claim, take the following steps to help prevent insurance claims denials or disputes:
Report any car accident immediately to police so that an accident report is filed;
Get the names, contact, and insurance information for other drivers involved;
Gather evidence at the scene, including the pictures and contact information for witnesses;
Seek medical attention right away and follow your doctor's instructions regarding follow-up care and activity restrictions;
Contact our Bradenton car accident before making any statements to insurers or accepting any settlements.
Let Us Help You Today 
To prevent car accident claim denials or disputes, get the Law Office of Steven G. Lavely on your side. Call or contact our Bradenton car accident attorney online to request a consultation today.
Source:
iii.org/fact-statistic/facts-statistics-auto-insurance