What To Do If You Are Stopped By Police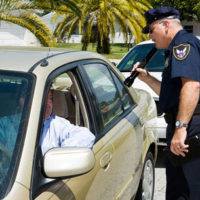 As Florida criminal defense attorneys, we respect our local police and state highway patrol officials. We appreciate the work they do to protect our safety in Bradenton and throughout the state, but we also know it is important for you to be aware of your rights in any encounters with law enforcement. Even otherwise honest and law-abiding citizens can find themselves facing potentially serious charges in criminal proceedings.
Florida's Stop and Frisk Laws
Under Section 901.151 of the Florida Statutes,  law enforcement officials have the right to detain a person if they have a reasonable suspicion to believe they are committing a crime, or that one is either about to happen or has recently been committed. The suspect can be detained for however long it takes, either at the scene or in close proximity of the stop, in order to establish the following:
The person's identity;
The circumstances under which they are in a certain location;
Their involvement in a crime or their intent to engage in criminal activity.
If there is reasonable suspicion to believe the suspect is in possession of a weapon that threatens the safety of the officer or others at the scene, they are authorized by law to perform a search. Any weapons or other criminal evidence they collect during this search may be seized and the suspect may be placed under arrest.
Black's Law Dictionary advises that while reasonable suspicion, which is based on the officer's training and experience in law enforcement, is generally all that is required in making a stop, there must be probable cause for making an arrest. This means that there is some tangible fact, information, or other evidence that indicate the person's involvement in criminal activity.
Your Rights During Police Stops 
If you are stopped or pulled over by law enforcement, it is important to be aware of and to exercise your rights in dealing with the situation. The American Civil Liberties Union (ACLU) advises that these include the following:
The right to remain silent. Inform the officer that you wish to exercise this right.
The right to not consent to a search. This should be communicated to the officer calmly but clearly.
The right to leave if you are not being placed under arrest. Remember that the detention period allowed by Florida law is temporary, and must take place either at or near the scene of the stop.
The right to legal representation. Request to speak with an attorney immediately and before making any statements which could implicate you.
If you are arrested and charged with a crime, your first step should be to contact the Law Office of Steven G. Lavely. Our Florida criminal defense attorneys and our entire legal team are ready to spring into action, and can advise you on the actions needed to protect your rights and freedoms. Call or contact us online today to request a free case review in our Bradenton or St. Petersburg office.
Resources:
leg.state.fl.us/Statutes/index.cfm?App_mode=Display_Statute&Search_String=&URL=0900-0999/0901/Sections/0901.151.html
aclu.org/know-your-rights/what-do-if-youre-stopped-police-immigration-agents-or-fbi