What Is Contributory Negligence In Car Accident Claims?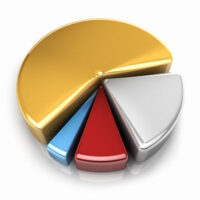 Car accidents are complex events and often multiple drivers end up being involved. In these situations, determining who is to blame can prove challenging. Contributory negligence is a legal theory that allows multiple drivers to be held accountable and applies even in cases where you may have been partially at fault.
When Multiple Drivers Are At Fault For A Car Accident 
According to the latest statistics from the Florida Department of Highway Safety and Motor Vehicles (FLHSMV), close to 6,000 car accidents in Manatee County happen each year. Common causes include speeding, running red lights or stop signs, tailgating other drivers, and driving distracted or while impaired. Whether a crash happens on a major highway, local roads, or even in parking lots, multiple motorists may end up being involved.
One wrong move on the part of a driver can trigger a multi-vehicle collision. As each driver may share a portion of the blame, they can all be held liable either through an insurance claim or by filing a car accident lawsuit. To protect yourself and your right to compensation in this situation, it is important to follow these steps:
Report the accident immediately to the police;
Get contact, vehicle registration, and insurance information for all drivers involved;
Avoid making any statements at the scene regarding how the crash happened or who you think was to blame;
Gather evidence, such as contact information for witnesses and photos of the scene and the damage to your vehicle.
A car accident investigation can determine the amount of blame each driver shares in causing or contributing to the crash. Under the theory of contributory negligence, they can then be held liable for a portion of your damages, depending on the percent at which they are at fault.
Partially To Blame For A Car Accident In Bradenton?
Under the Florida Statutes, comparative fault allows you to hold multiple drivers accountable for personal injuries you suffer in a car accident. It also allows you to seek compensation in a claim, even if you were partially to blame. The following is an example of how this might work out:
You are involved in a car accident involving two other motorists, resulting in $100,000 in damages;
A car accident investigation reveals that driver A was 60 percent to blame, driver B was 25 percent at fault, and you were 15 percent responsible;
You would be entitled to $85,000 in damages (the $100,000 minus your 15 percent);
Based on their percentage of fault, driver A would be liable for $60,000 and driver B for $25,000.
Discuss Your Case With Our Bradenton Car Accident Attorney 
At the Law Office of Steven G. Lavely, we investigate car accidents to determine who is liable. Multiple drivers may share the burden of responsibility and even if you are partially at fault, you may still be entitled to compensation in a claim. To discuss your case, call or contact our Bradenton car accident lawyer online and request a consultation today.