What Do Car Accident Reconstruction Experts Do?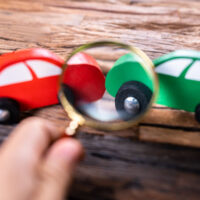 Car accidents are complex events that often occur due to multiple underlying causes. Unfortunately, it may not always be immediately obvious that the other driver involved is to blame. To protect your rights and ensure the maximum amount possible in any settlements, our Bradenton car accident lawyer may have an accident reconstruction expert work on your case. The following explains more about what they do.
Determining The True Causes of Car Accidents In Bradenton
According to reports from the Florida Department of Highway Safety and Motor Vehicles (FLHSMV), close to 6,000 car accidents in Manatee County happen each year. Reckless behavior on the part of one or more drivers involved is often responsible. Among the most common causes include speeding, distracted driving, running red lights, and driving under the influence.
Determining the cause of a crash and who is to blame plays a crucial role in seeking compensation for your injuries. Our Bradenton car accident attorney will gather evidence in support of your claim, such as:
Police reports;
Witness statements;
Photos of damaged vehicles;
Video surveillance from nearby stores or traffic signals.
However, some cases are more complex and additional evidence is needed to determine the true cause. The circumstances surrounding leading up to a crash may be hotly debated, not immediately obvious, or there may be multiple drivers involved. This is where an accident reconstruction expert might be called in. As forensic scientists, they take a closer look at car accidents and uncover hidden clues that could prove crucial to building your case.
How Car Accident Reconstruction Experts Work
As the name implies, car accident reconstruction experts carefully look at all details to reconstruct a crash, uncover exactly how it happened, and determine who is to blame. Some of the tasks they are likely to perform include:
Conducting a thorough inspection of all vehicles: Surveying points of impact and the damage done to each can help determine how a crash happened.
Researching vehicle performance records: This provides insights into how a vehicle is likely to respond to various conditions.
Analyzing light, weather, and road conditions at the time of the crash: These and other factors often figure prominently in claims.
Reviewing the injuries suffered by victims: The type and severity of injuries can indicate whether speeding or other reckless driving behaviors were involved.
Reviewing all the evidence gathered: By carefully reviewing police reports, victim statements, witness testimony, and photos from the scene, accident reconstruction experts can often uncover additional information about the case.
The Accreditation Commission for Traffic Accident Reconstruction (ACTAR) provides guidelines for experts in this field. By uncovering additional evidence and testifying in court, car accident reconstruction experts can help you get the maximum amount in a claim.
Discuss Your Case With Our Bradenton Car Accident Lawyer
One of a small percent of Florida Bar board-certified trial lawyers, Bradenton car accident lawyer Steven G. Lavely is uniquely qualified to handle the most complex claims. To discuss actions we can take in your case, call or contact our office online and request a consultation today.
Sources:
flhsmv.gov/pdf/crashreports/crash_facts_2020.pdf
actar.org/about/history