Uninsured Motorist Claims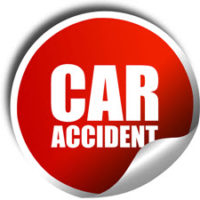 Car accidents can happen to even the safest of drivers. Having insurance to cover your own or another driver's damages and injuries is not only a good idea, it is also required by law. Unfortunately, many Florida drivers continue to drive uninsured and when auto accidents do occur, they can be held personally liable for any injuries and property damages that result.
Florida Number Two In The Nation For Uninsured Drivers
The Insurance Information Institute (III) reports that approximately 13 percent of all motorists in the United State fail to have insurance to cover them in the event a car accident occurs. This amounts to one out of every eight drivers and in Florida, the number of uninsured motorists is nearly twice this amount. The III ranks the Sunshine State as number two in the nation, with nearly a quarter of all drivers lacking adequate protection.
Driving without insurance leaves car accident victims scrambling to deal with medical costs and property damages, while driving up the cost of car accident insurance for other drivers. Under Florida financial responsibility laws, all drivers are required to carry proof of insurance in the following amounts:
$10,000 in bodily injury liability coverage for injuries or death of one person resulting from a crash;
$20,000 in bodily injury liability coverage for accidents involving two or more people;
$10,000 in property damage coverage to cover another's vehicle or other property as the result of an accident.
These are the minimum amounts of automobile insurance required by Florida law, and many drivers choose to protect themselves by increasing these amounts and adding under/uninsured motorist coverage to their existing policy.
Filing A Claim When The Other Driver Is Uninsured
When a car accident occurs and the other driver is to blame, you are generally entitled to compensation for your damages through their insurance policy. The Florida Department of Highway Safety and Motor Vehicles (FLHSMV) advises that uninsured drivers who are involved in a car accident resulting in injuries and property damages can be held legally liable through a court judgement. By filing a personal injury claim against the at fault driver, you may be entitled to the following:
Medical expenses, including the cost for physical therapy, medications, and ongoing treatments;
Lost wages and anticipated future losses in earnings caused by your injuries;
Compensation for pain and suffering you endured due to the accident;
The costs associated with repairing or replacing your vehicle;
Court costs and attorney's fees associated with filing your claim;
Punitive damages in cases where the at fault driver's actions were particularly reckless or negligent.
Any judgment you receive from the court can be enforced by attaching a lien to the other driver's property or income, and the FLHSMV has the authority to suspend their license for up to 20 years or until the judgement is paid.
Our Florida Car Accident Attorney Can Assist You
If you are the victim of an uninsured driver, contact the Law Office of Steven G. Lavely at our Bradenton or St. Petersburg office. We provide the legal guidance you need to ensure your rights are protected, and can schedule you a free consultation to discuss your options with our Florida car accident attorney.
Resources:
iii.org/fact-statistic/uninsured-motorists
flhsmv.gov/ddl/frfaqcrash.html